While people get ready to unbox their Christmas tree ornaments and create shopping lists for loved ones, marketers and advertisers are in for a race to the finish, sharpening away their creative knives at the stones of tried & tested PPC strategies for the upcoming Holiday season 2023.
While it may be tempting to throw in all the tips and tricks in the bucket list of strategic PPC campaign management, it is a prudent choice to sit with a pen and a paper and zero down on strategies that would actually work without throwing in all your moolah in one basket and yet coming up with beautiful ROIs.
Let's dive into 5 effective paid advertising strategies that will have you laughing your way to the bank while Santa pulls in with his sleigh down the chimneys of every home and hearth!
Strategy 1: Get down to the grind earlier than your competitors
Rome wasn't built in a day! Similarly, it takes time, effort, and meticulous planning to craft that perfect holiday PPC campaign that won't burn a hole in your budget and yet resonate with the target audience enough to make them click on the buy button.
Many brands start planning holiday strategies way before Halloween sets in, and there is statistical backing behind this practical move. Check it out!
One might think that Black Friday and Cyber Monday would probably be responsible for the beginning of the holiday shopping mania, albeit in the findings of the National Retail Federation, there was a documented drop of 3.5% and 5.2% from 2020 and 2019, respectively when compared with the data in 2021. 
To quote NRF President and CEO Matthew Shay, "Over the last few years, consumers have shifted their holiday shopping plans to start earlier in the season."
People prefer to shop from the comfort of their homes instead of sweating it out looking for good in-store deals, as is evident from the graph below. This means that your online PPC advertising game needs to be on point.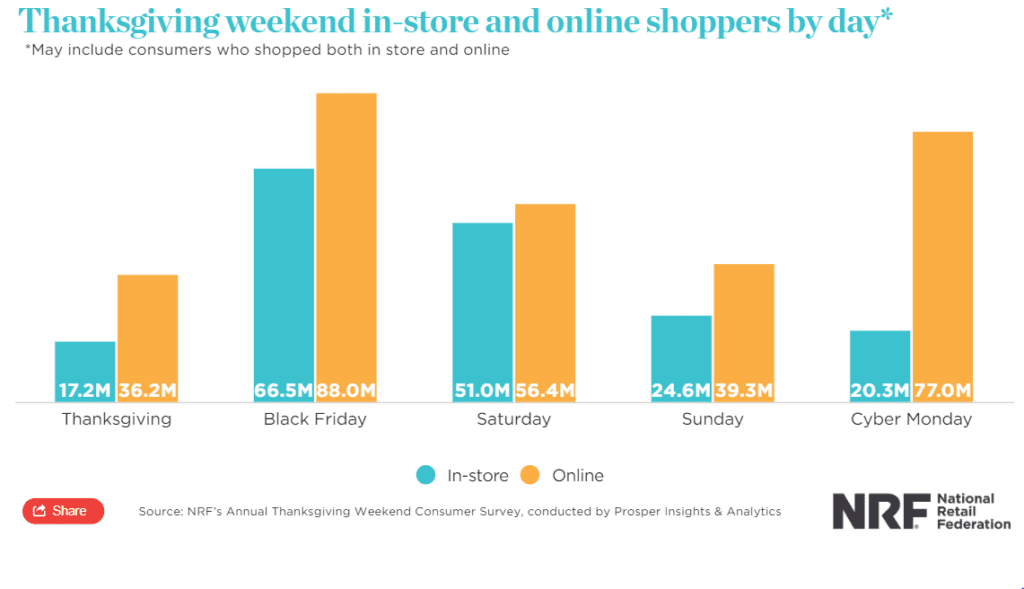 While May might be a good time to start conceiving your holiday campaign strategy for the coming fall, October is still not too late to draw up those creative mood boards!
To start your campaigns early and plan ahead, you should:
• Conduct thorough market research and competitor analysis to understand the trends, demands, and opportunities in your industry and niche.
• Set clear and realistic goals and KPIs for your campaigns, such as impressions, clicks, conversions, ROI, etc.
• Allocate a sufficient budget for your campaigns and monitor your spending and performance regularly.
•  Choose the best platforms and channels for your campaigns, such as Google Ads, Facebook Ads, Instagram Ads, etc. Delegating tasks to experts makes sense during this busy season of the year; we suggest investing in affordable yet tried & tested professional holiday digital marketing services so that you can get things off your list without worrying about the quality of the outcome.
• Create a content calendar and schedule your ads in advance, taking into account the different stages and events of the holiday season, such as Halloween, Thanksgiving, Black Friday, Cyber Monday, Christmas Eve, etc. Also, don't forget to plan for the post-Christmas sales too!
Strategy 2: Sprinkle seasonal keywords and get creative with the ad copy
When you get down to keyword researching, try going above and beyond the usual ones and try experimenting with those that are more likely to tug at the heart and ultimately purse strings of our target audience! Go with the ones that will have a deeper emotional connection; for instance, instead of the usual "gifts for her," you could try "presents for doggo lovers" or "gifts for someone who has everything". The sky is the limit here!
Keywords that capitalize on the last-minute shoppers, free shipping, or gift-wrapping incentives in the ad headline, description, or CTA, such as "holiday", "gift", "deal", "offer", "save", "last chance," etc., may also help strike a chord with the shoppers.
To use seasonal keywords and ad copy, you should:
• Conduct in-depth keyword research using tools such as Google Keyword Planner or Semrush to find out terms and phrases your target customers are searching for during the holidays.
• Use negative keywords to exclude irrelevant or low-intent queries that might waste your budget or lower your quality score.
• Write compelling and persuasive ad copy that highlights the benefits and value of your products or services and includes a clear call-to-action (CTA) that tells your audience what to do next, such as "shop now," "learn more," "sign up," etc.
• Test multiple variations of your ad copy to see which ones perform better and optimize them accordingly.
Strategy 3: Get into the festive mood with alluring visuals and videos
Starbucks Red Cup Campaign was quite the rage and still is every holiday season simply because of the warmth and exuberance associated with the color red that brings alive the yuletide spirit in each and every heart out there!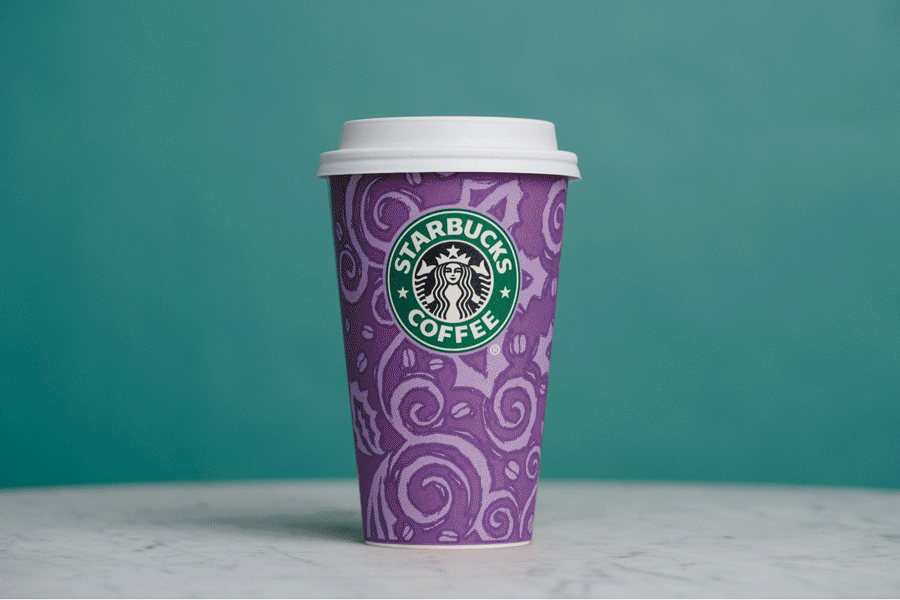 Images and videos can help you reel in more attention, increase engagement, and convey your value proposition more effectively than text alone. You want to use high-quality images and videos relevant to your offer and audience and highlight the USP and benefits of your products or services.
To use eye-catching images and videos, you should:
• Use tools such as Canva or Adobe Spark to come up with stunning images and videos for your ads.
• Leverage festive images and videos that match the theme of the holiday season, such as snowflakes, lights, ornaments, etc.
• Deploy images and videos that show your products or services in action or context, such as how they can solve a problem or fulfill your customers' needs.
• Use images and videos that include social proof (user-generated content) or testimonials from satisfied customers or influencers who endorse your brand.
• Use visuals with a clear CTA that tells your audience what to do next.
Strategy 4: Strategically invest in remarketing and retargeting.
As an advertiser, you might want to create separate PPC campaigns for reeling in new buyers as well as for retargeting those who are regular at your store. The reason is that you wouldn't want your old customers to come across low-priced products that you specifically put up for new consumers!
When targeting those who love shopping with you, you might want to begin with a note of gratitude and extend exclusive coupon codes specifically for them.
To use remarketing and retargeting, you should:
• Segment your remarketing and retargeting audiences based on their level of interest and engagement, such as cart abandoners, page visitors, newsletter subscribers, etc.
• Tailor your ads to each segment based on their unique needs and pain points, and offer them incentives such as discounts, free shipping, coupons, etc.
• Deploy tools such as Google Ads or Facebook Pixel to create and manage your remarketing and retargeting campaigns.
• Track and measure the performance and ROI of your remarketing and retargeting campaigns.
For instance, you could check out the remarketing PPC ads created by Mavlers.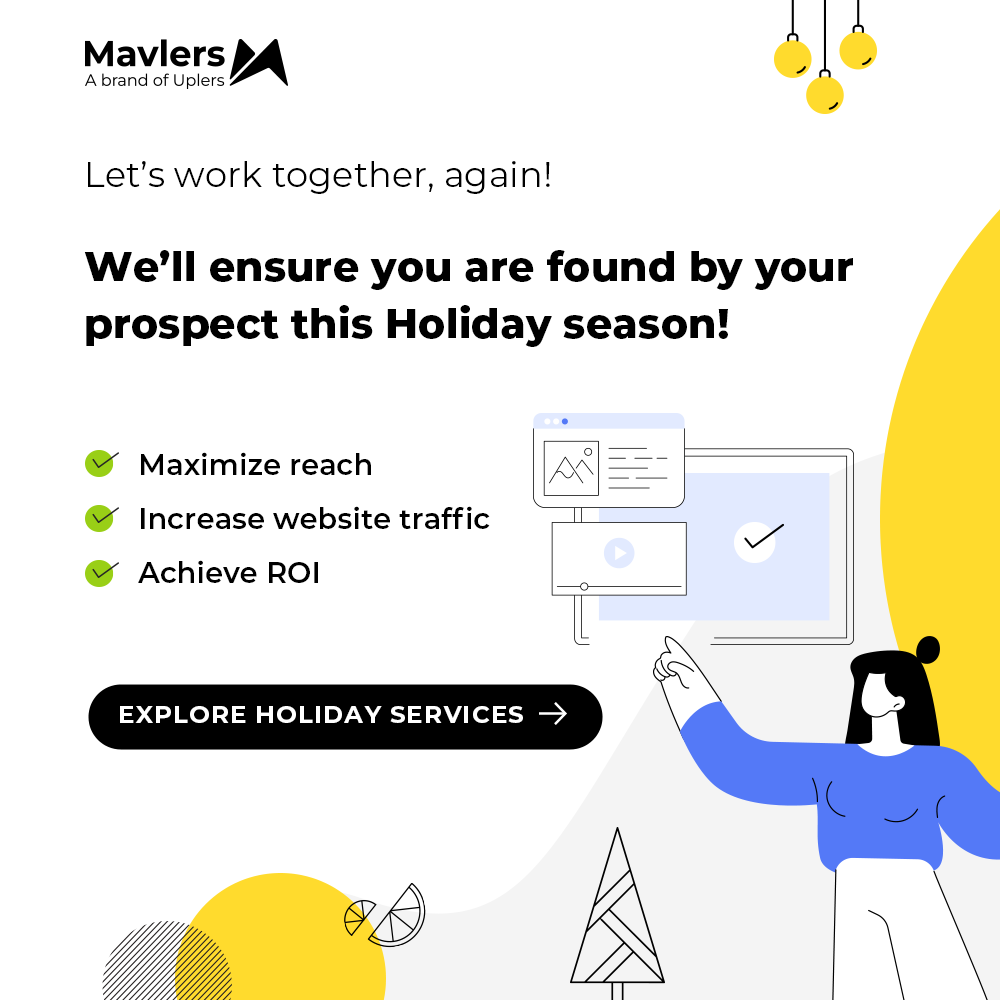 Check out another strategy,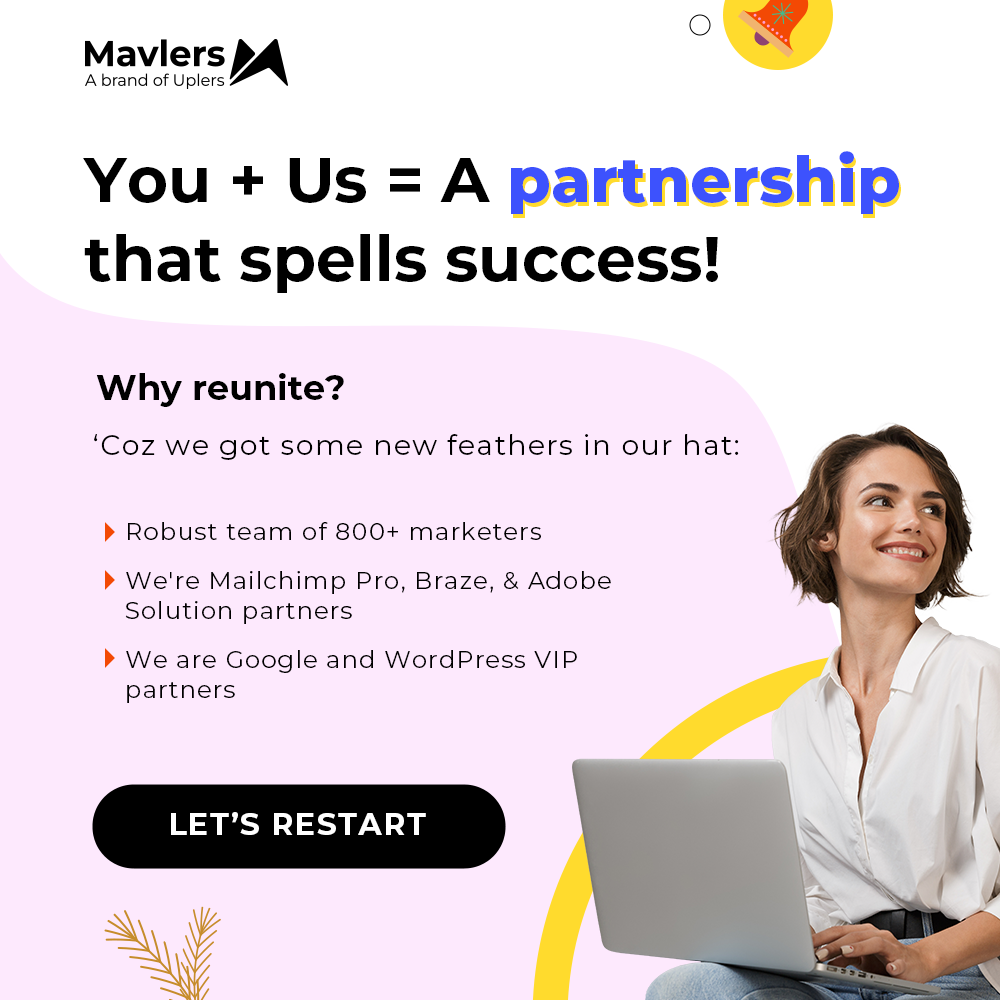 Strategy 5: Capitalize on geo-targeting and local extensions
These techniques help target your audience based on their location. Geo-targeting allows you to show your ads only to people who are within a certain radius or area that is relevant to your business. This can help you save money by avoiding irrelevant clicks from people who are too far away or in different regions or countries.
Local extensions allow you to add additional information about your business location, such as address, phone number, directions, hours of operation, etc., which can help you drive more traffic to your brick-and-mortar store or office.
To use geo-targeting and local extensions, you should:
• Deploy tools such as Google Ads or Facebook Ads to create and manage your geo-targeting and local extensions campaigns.
• Use location-specific keywords and ad copy that appeal to your local audience.
• Leverage images and videos that show your local store or office or feature local landmarks or events.
• Use local extensions that include a map, a click-to-call button, a directions link, or a store visit tracking feature.
Summary
In conclusion, it makes sense to capitalize on the strategies mentioned above, along with introducing Christmas countdowns and activating limited-time deals without appearing too salesy. If you find yourself struggling with putting together a stellar PPC campaign for the fast approaching Holiday season 2023, you could try relying on professional PPC experts in the house of Mavlers to cook up a delicious holiday PPC campaign for you in the lowest TAT at amazingly affordable prices. Hit us up now!