120+

Professional PPC experts

43+

Million $ media spend managed

50+

Dedicated resources deployed

7K+

Global clients
Why hire from Mavlers? Because they say so…

Top-notch Services
The team at Mavlers is a pleasure to work with. Their services, monthly reports and communication have exceeded my expectations. Top notch company, I highly recommend.

Transparent And Strategic
We really value working with Mavlers on our digital campaigns. Witnessed a steady month on month growth in website visitors, enquires and, real leads. The team are great to deal with and are transparent and strategic in all their activities.

Personalized Solutions
We worked with Mavlers to optimise our Google Adwords strategy and they are great to work with! Specific advice for charities wanting to make the most of their Google Grant - thanks Mavlers!

Goal-oriented Philosophy
We are extremely satisfied and happy with the outcome produced so far. Impressed with their goal-oriented philosophy and marketing strategies; happy to continue with them in the future!

Organized Approach To Planning
Mavlers' organised approach to planning and execution has allowed us to compete online with some of Australia's largest and well-known brands. I'm extremely satisfied with the outcomes and milestones produced so far.
We are a Google & Microsoft Partner
Being a Google and Microsoft Partner Agency means our team receives specialized training and support directly from these tech giants, ensuring optimal strategies and results for our client's advertising campaigns.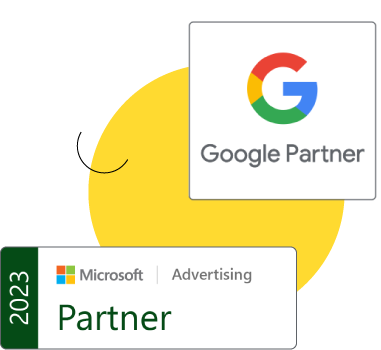 Our full spectrum of White Label PPC Services
Seamless onboarding
We help facilitate a smooth PPC onboarding process for your clients. From setting up the Google Tag Manager to configuring a personalized reporting dashboard for them, we ensure everything is in place.
White label PPC proposals
Our professionals are adept at writing customized PPC proposals that are in complete alignment with your brand guidelines and which elineate your offerings with utmost clarity.
Account setup & building
Writing persuasive ad copies, defining targeting goals, conducting a thorough PPC keyword research- we cater to all this and more, charting the blueprint for a successful PPC marketing campaign.
PPC landing page design
We curate impactful and visually engaging PPC landing pages that emphasize your client's value proposition and are sure to skyrocket their conversions.
Account management
We abide by a comprehensive checklist to ensure all processes are functioning as desired and every scope of optimization, duly taken care of.
White label banner ad design
We are proficient at designing banner ads that are both laser-focused and aesthetically pleasing; boosting brand awareness and increasing traffic are our foremost objectives.
White label reporting
We monitor the performance of your client's PPC campaigns across critical metrics, and share data-driven reports that are replete with actionable insights.
Why Mavlers is your go-to White Label PPC Outsourcing Agency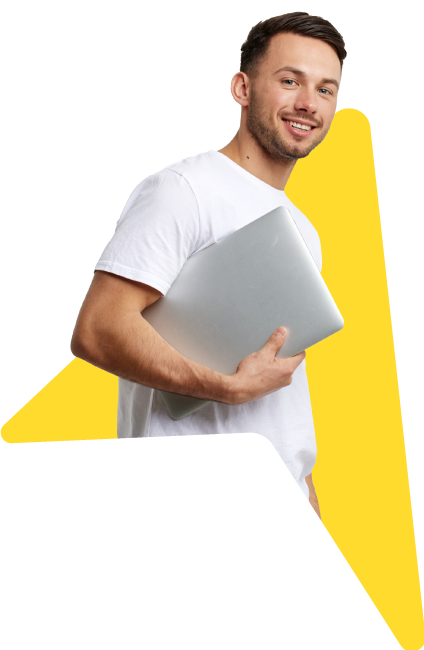 Monthly performance reports
We exercise a highly vigilant eye over every single one of our deployed processes, taking care to share exhaustive monthly reports with you.
Timely delivery
Our well-chalked out methodologies allow you to cater to your client's requirements with ease and meet their deadlines satisfactorily.
Ongoing optimization
Our professionals rigorously assess utilized keywords, live ads, PPC landing pages and the like to scope out and realize optimization opportunities.
Confidentiality
Upholding a robust commitment to data security and integrity, we draw up watertight NDAs with you before commencing work on your client's project.
All-inclusive pricing
We have flexible, tiered pricing models that are mindfully designed to accommodate a wide variety of requirements and promise to give everyone their investment's worth.
Click fraud protection
We employ cutting-edge click fraud protection technology that keeps bad traffic sources at bay while also sounding alerts to any degree of dubious activity.
Transparency
We strive to relay all project findings and insights promptly and transparently to you. Besides, our aim is to always keep you in the loop regarding all critical junctures in the project.
Your white label PPC campaign is our responsibility
Search ads
We are skilled at creating compelling and optimized search ads that aptly communicate your offerings and promise to generate interest in the minds of users.
Display ads
With our mindfully designed and visually striking display ads, we help your business attract more eyeballs, giving you definitive edge over your competitors.
Google shopping ads
Leveraging their vast experience of Google shopping ads, our professionals will help drive more qualified leads to your business, bolstering your traffic and ROI in the process.
Video ads
Our familiarity with diverse video ad formats allows us to launch impactful video ad campaigns that makes it extremely easy for you to engage your audience.
Remarketing / Retargeting
With the help of our sound remarketing strategies, we make it easy for businesses to recapture people who have previously exhibited interest in their website and offerings.
Who should consider white label PPC management?
A white label PPC agency specializes in providing PPC management services to digital marketing agencies, allowing these agencies to repackage and market these services under their own brand names. Utilizing PPC, white label managers can enhance your brand's service portfolio, enabling you to augment offerings to your clients and enhance growth strategies by attracting targeted paid traffic through PPC advertisements.
Achieving success with PPC campaigns demands a deep understanding of the Google Ads platform. Not every digital marketing agency possesses the specialized expertise needed to provide PPC management services to their clients. Therefore, if you lack an experienced in-house PPC manager, our white label PPC services can be the solution to help your clients generate qualified leads and drive website traffic through professionally crafted Google Ads campaigns.
We're a perfect fit if you are a…
Digital Marketing Agency

Independent marketing consultant

Web Design Agency

SEO Agency

Startup
Tell us about your requirement
We'll get back to you within a few hours!