11+

Years experienced SEO experts

97+

% Success rate

5K+

Global clients

70+

Dedicated resources deployed
Why hire from Mavlers? Because they say so…

Deep Subject Knowledge
A good bunch of people who know their SEO. Well recommended.

Result-oriented
They're doing a great job and I'm seeing results every month.

Attention to Detail
It was the quality of the work and attention to detail was excellent.

Honest and Always Available
They're very honest, very friendly, and always available at any time.

Dependable
We now count on them for help on nearly every project we commence.
Why hire seo consultants from Mavlers
Technical SEO know-how
Our SEO specialists have a great understanding of the technical aspects and issues of SEO that can make or break your website's visibility and rankings.
Abreast of trends
Keeping up with the latest link acquisition and building trends, our experts add social proof to your website, improve its ranking, and signal your trustworthiness.
Content ideation and curation
When you hire SEO experts from Mavlers, you get content gurus who know how to create high-quality content and optimize it for search engines.
Analytical and reporting skills
Once your site is SEO-optimized, you need to monitor its performance. Our SEO mavens uncover these insights by tracking and analyzing your site.
We're pros at these cutting-edge tools
Keyword research tools
MOZ, SEMrush, Google Keyword Planner, Ahrefs, KWFinder
SEO tools
Yoast, Google Search Console, Hubspot Marketing, Answer The Public
Page speed tools
Google PageSpeed Insights, Pingdom, WebPageTest, GTMetrix
PM tools
Trello, Slack, Basecamp, Jira, Asana, Azure DevOps, Hubstaff tasks
You got diverse requirements? We got tailor-made engagement models for you.
If you're looking for a team
Need a team to scale up your SEO efforts? We have got your back. With our SEO experts team working with your in-house team, rest assured of exponential growth.
If you're looking for an expert
Want to hire an SEO specialist to work with your in-house team? Onboard our experts full-time/part-time; they've got the expertise, experience, and passion to pull off your goals.
Hire dedicated SEO experts in 3 easy steps
01
Requirements gathering
Tell us your SEO needs and challenges. We will capture all your requirements, no matter how big or small.
02
Best-match hunt
We screen resumes from our vast pool and share with you the candidate/s that best suit your requirements. You onboard the resources or team.
03
Streamlined process
We continually evaluate our resources to ensure that they are performing as expected to help you meet your SEO goals.
Why we're loved when it comes to hiring SEO experts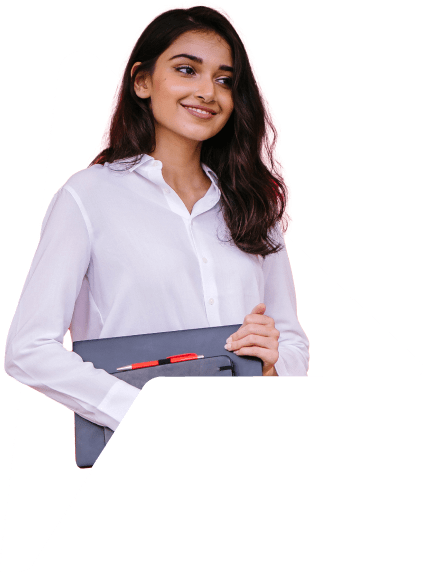 Scale up and down
We know that businesses have seasonal requirements and may be unsure of how much help they will need in the future. With us, you can scale your team as needed.
Cost-effective excellence
Our SEO specialists bring your vision to life without compromising quality and at competitive prices; all this while we take the entire responsibility for the outcome.
Rich cross-industry experience
Our professionals have successfully delivered SEO projects for diverse industries so you benefit from their rich experience and vast knowledge.
Detailed reporting
We will provide detailed reports on a weekly/ monthly basis so you can assess your SEO program's performance and ROI.
Our adept SEO professionals bring solid expertise, vast experience, and ethical SEO practices to the table.
Why & when should you consider hiring a managed SEO professional?
So you have got your website up and running; you regularly publish amazing content, connect with influencers, and even look after the site security! Yet you are burning the midnight oil, wondering why the organic traffic and SERP ranking aren't that great.
This is when you should consider hiring SEO experts who know the ins and outs of trends, algorithms, and white hat SEO tactics that can help you land in the good books of Google, climb up the SERP charts, and stay there without the fear of incurring any penalties.
---
Here's when you should definitely hire SEO specialists for your business to achieve the zenith of success.
Your in-house SEO team is stretched thin and can do with some expert guidance.
You don't have the requisite expertise in technical SEO and need someone who can fix the chinks in the armor.
You don't have the bandwidth to stay updated on the frequent SEO algorithm updates.
You want to stay on top of the game with a nonpareil SEO strategy.
The pointers mentioned above, along with an inherent desire to stay abreast of the technological updates in the field of search engine optimization, are solid reasons to invest in hiring dedicated SEO experts.
Looking for something else? We've got everything MarTech under our umbrella.
01
Digital Marketing
Salesforce, Marketo, Adobe, Klavio, Braze, Mailchimp, HubSpot
Speak to the right prospect at the right time with the right balance of organic and paid marketing efforts.



02
Design & Development
Email Templates, Banners, Website (WordPress, HubSpot, Shopify)
User experience is at the heart of design and development. Our experts effortlessly strike that chord.
03
CRM Marketing
Salesforce, Marketo, Adobe, Klavio, Braze Mailchimp, HubSpot
Seamlessly leverage your CRM platform with our certified experts. And if you are an agency looking to scale up your offerings? We have you covered; let's connect.
Tell us about your requirement
We'll get back to you within a few hours!