15+

Years of experience

9K+

Websites developed

250+

Highly experienced developers

150+

Talents deployed as dedicated resources
Why hire from Mavlers? Because they say so…

Sensitive To Our Tight Timeframe
Mavlers did good design & development work on our landing pages. They were sensitive to our tight timeframe and went beyond in their work capabilities, customer service, and professionalism. We highly recommend Mavlers.

Amazing Communication
Pixel-perfect website development! The team were amazing - both in terms of their ability/skills and their communication. A on time, on spec website development project is almost unheard of - but Mavlers pulled it off!

Integral Part Of Our Agency
Mavlers has been critical for the growth of our web development and digital marketing capabilities. They are an integral part of our agency esp. if my internal staff is overloaded.

Fast, Friendly, Knowledgeable
Mavlers built our website and have also managed our SEO. With their insights, many of our keywords hit no.1 on Google. Fast, friendly and knowledgeable—they're easy to work with and great value. Highly recommended.
We are a WordPress VIP Partner
Mavlers is one of just 50 agencies worldwide designated as an official WordPress VIP Silver agency partner. We leverage WordPress VIP's advanced features, functionalities, and support to ensure your website surpasses your competition, meeting your enterprise needs with exceptional efficiency. Our goal is to provide unparalleled website experiences.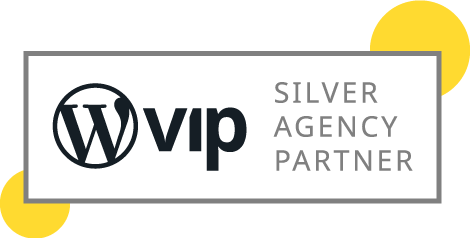 White label web design development services - the whole package
Custom website design and development
We are proficient at designing websites that align perfectly with your client's unique objectives, ensuring the eventual output is exactly as they envisioned it.
Performance optimization and maintenance
We routinely scrutinize, with extreme rigor, every single element of your client's website to make certain its performance remains optimized at all times.
Content management system (CMS) integration
We help facilitate the seamless integration of a robust CMS with your client's page, thereby empowering your client to leverage their content library to amplify their digital presence.
Web application development
Our professionals are proficient at developing cross platform compatible and user-friendly web applications to help your client engage more meaningfully with their customers.
E-commerce solutions
Our professionals will help build a highly functional and engaging e-commerce store, taking care to give your cient's offerings the limelight they deserve.
UI/UX design
Skilled at designing intuitive, responsive, and impactful UIs, we help your client's business cast an enduring impression on their audience.
Search engine optimization (SEO) implementation
Employing effective on-page and off-page optimization techniques, we help your client's page rise above the competition and secure its place at the top of SERPs.
API integration
Our web development experts help your client scout and integrate the right APIs to enhance the functionality of their website.
Migration and upgrades
On the shoulders of our sophisticated migration methodologies, we help your client switch hosts seamlessly and help implement all upgrades that can boost the site's functionality.
We're constantly evolving within our tech stack
Why choose Mavlers as your white label web
services partner?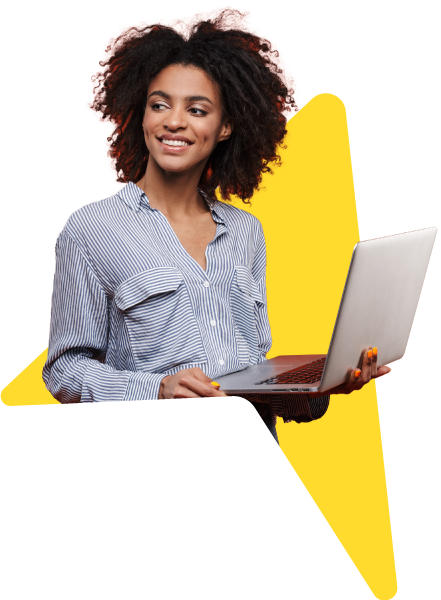 Flexible pricing
We have flexible pricing models that cater to diverse requirements and promise to give everyone the most bang for their buck.
Strict non-disclosure agreement
Pledging an unconditional commitment to data security and confidentiality, we draw up watertight NDAs with all our clients.
Clear, frequent communication
We make it a point to communicate all updates and developments regarding the project to you, regularly and transparently.
Fast turnaround times
Our professionals adhere to industry approved best practices and meticulously-researched processes which enables them to submit the deliverables well ahead of the intended deadlines.
Single point of contact
To facilitate hassle-free troubleshooting, a single point of contact is assigned for every project to cater to all your queries and grievances.
Our unique approach as a go-to white label web design agency
Initial requirement analysis
At the outset, we invite our clients to participate in a comprehensive discovery call which allows us to obtain an in-depth understanding of their unique business objectives.
Website wireframe
After grasping your requirements and visualization, we get to work preparing a wireframe that gives a lucid idea regarding the required page's features and functionalities.
Visual assets
Images, illustrations, color palette, and dynamic visual elements- we carefully curate the design language of the page so as to help it cast a lasting impression.
UI/UX design
Prioritizing user-friendliness, navigation, and responsivity, we develop a UI blueprint with the intention of leaving page visitors feeling utterly delighted.
Development
Upon receiving your approval on the proposed blueprint, we commence the site development work, making sure to keep you and your client in the loop at all times.
Testing and maintenance
Post launching the site, we exercise an unwaveringly vigilant eye over it to ensure that its functionality doesn't come up short and that all kinks are promptly ironed out.
Processes designed for agencies
Harboring a customer-centric philosophy, we always look to align our processes with the agencies we partner up with in a bid to foster a smooth collaboration.
Make more money
Our commitment to high-quality processes and excellence drives us to deliver robust and high-converting websites to our clients, thereby enabling them to boost their ROI.
Not sure about outsourcing web development? Here's something you should know.
From startups looking to establish a strong online presence to established agencies seeking to expand their service offerings, outsourcing is a great option. The expertise offered by a reliable agency works best for those who value high-quality, customizable solutions.
Reputed web development agencies are committed to delivering cutting-edge web solutions tailored to each client's unique requirements, and this ensures that those who choose their services can consistently provide exceptional websites to their own customers, reinforcing their competitive edge in the digital landscape. This partnership enables you to concentrate on your primary strengths, expand service offerings, and maintain a strong, professional online presence, all while relying on the agency's proficiency in web development.
Who can utilize the white label web development services of a reliable agency like Mavlers?
Digital marketing agencies

Independent marketing consultants

Web design agencies

SEO agencies

Startups
Tell us about your requirement
We'll get back to you within a few hours!