25+

Experienced professionals

1K+

Projects delivered

3K+

Global clients
They love us for who we are

Sensitive To Our Tight Timeframe
Mavlers did good design & development work on our landing pages. They were sensitive to our tight timeframe and went beyond in their work capabilities, customer service, and professionalism. We highly recommend Mavlers.

Amazing Communication
Pixel-perfect website development! The team were amazing - both in terms of their ability/skills and their communication. A on time, on spec website development project is almost unheard of - but Mavlers pulled it off!

Integral Part Of Our Agency
Mavlers has been critical for the growth of our web development and digital marketing capabilities. They are an integral part of our agency esp. if my internal staff is overloaded.

Fast, Friendly, Knowledgeable
Mavlers built our website and have also managed our SEO. With their insights, many of our keywords hit no.1 on Google. Fast, friendly and knowledgeable—they're easy to work with and great value. Highly recommended.
Explore our suite of HubSpot development services
HubSpot CMS website development
Leveraging our expertise of HubSpot's CMS Hub, we help establish a flexible and scalable architecture that will allow you to unleash the full potential of your content library.
HubSpot migration
Migrate seamlessly to HubSpot on the back of our sound and well-laid-out methodologies that are proven to minimize downtime and preserve the integrity of the assets being transferred.
Hubspot theme development
Our professional HubSpot developers will help you develop custom HubSpot themes so that all your assets aptly reflect your brand's identity and values.
HubSpot blogs development
We help you set up a robust and user-friendly knowledge resource center that will allow you to put your content library in the service of carving a unique niche for your brand.
HubSpot-driven landing pages
We will help you craft visually arresting and impactful landing pages on HubSpot that are sure to usher in a high volume of qualified traffic for your business.
HubSpot website support & maintenance
To ensure your operations never come to a halt, we offer round the clock support and maintenance, promptly resolving all hiccups the minute they arise.
Marketing emails & newsletters
Our thorough familiarity with HubSpot's sophisticated email builder enables us to build responsive and stunning email templates, guaranteed to supercharge your campaigns!
Why choosing HubSpot CRM is a strategic move for marketers
HubSpot makes it extremely easy for marketers to track the activities and interactions of their contacts in real-time, thereby facilitating strong customer relationships and excellent conversion rates.
As a HubSpot development company,we adhere to the following process
Fill out your website questionnaire
Our project managers are fluent with diverse technologies which enables them to configure the tech stack most suitable for a particular project
Requirement analysis
In order to deliver hyperpersonalized solutions, we carefully scope out all the requirements necessary to fulfill your end goal.
Wireframing & designing
A detailed plan of action catering to every single one of your requirements is chalked out and is sent across to you for approval.
Programming development
Upon receiving the greenlight from you, we commence the development process, taking care to keep you involved at all stages.
Testing & debugging
After wrapping up development, the asset is subjected to rigorous testing and debugging to ensure flawless functionality.
Deployment & maintenace
Besides deploying the developed assets, we also provide post-launch support and maintenance, exercising a vigilant eye to keep all inconsistencies at bay.
Unmatched HubSpot website development and design: what sets us apart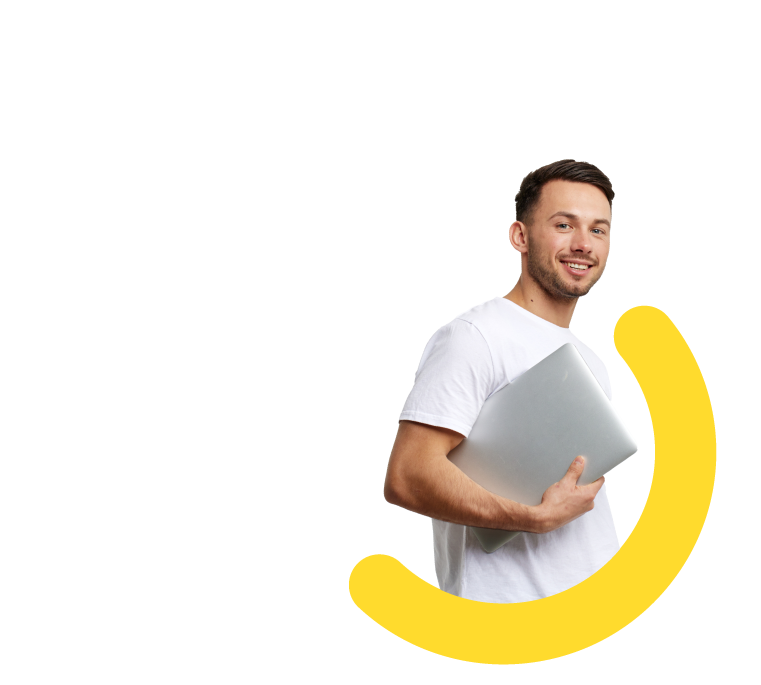 Tech savvy project managers
Our project managers are fluent with diverse technologies which enables them to configure the tech stack most suitable for a particular project.
Variety of engagement models
Our engagement models are carefully designed to accommodate a wide range of requirements and businesses of all sizes.
Easy vendor onboarding process
Once your requirements are sealed, we comb carefully through our resource pool to assess a talent best suited to fulfill them; they are onboarded without any hassle.
Unmatched expertise
Having served several clients across the globe spanning diverse industries, our HubSpot developers are well-equipped to tackle any problem statement that might come their way.
Growth driven approach
Our HubSpot developers align their processes with yours to facilitate a smooth collaboration and work singularly towards securing the growth of your brand.
Flexible pricing
Our pricing models aim to give you the most bang for your buck, no matter what your budget is! Additionally, you can onboard our resources both long-term as well as on a contractual basis.
Tell us about your requirement
We'll get back to you within a few hours!