50+

Experience PHP developers

25+

Resources deployed

88+

% Returning clients

25+

% Cost reduction
Why hire from Mavlers? Because they say so…

Sensitive To Our Tight Timeframe
Mavlers did good design & development work on our landing pages. They were sensitive to our tight timeframe and went beyond in their work capabilities, customer service, and professionalism. We highly recommend Mavlers.

Amazing Communication
Pixel-perfect website development! The team were amazing - both in terms of their ability/skills and their communication. A on time, on spec website development project is almost unheard of - but Mavlers pulled it off!

Integral Part Of Our Agency
Mavlers has been critical for the growth of our web development and digital marketing capabilities. They are an integral part of our agency esp. if my internal staff is overloaded.

Fast, Friendly, Knowledgeable
Mavlers built our website and have also managed our SEO. With their insights, many of our keywords hit no.1 on Google. Fast, friendly and knowledgeable—they're easy to work with and great value. Highly recommended.
Vital attributes to look for when you
hire PHP programmer
Technical skills
The PHP developer you onboard must have an uncompromising grip on PHP frameworks, design architectures, programming languages, and eCommerce frameworks.
Adaptability
It is key to hire a PHP developer who possesses the acumen to mold themselves as per the continuously evolving needs of a project and not get bogged down by it instead.
Problem-solving skills
Ensure that the PHP programmer you lock in upon is inventive and resourceful, and capable of combating a wide range of problem statements.
Communication and collaboration
Besides having a robust and dynamic skillset, the PHP developer you join hands with must have excellent communication skills and be open to suggestions and feedback.
Relevant experience
Before recruiting a PHP programmer for a project, carefully study their portfolio to understand whether they have experience handling similar requirements previously.
You got diverse requirements?
We got tailor-made engagement models for you.
If you're looking for a team
Build a robust PHP development team and build complex web applications from scratch just the way you have envisioned them.
If you're looking for a developer
Fortify your PHP development processes by onboarding a highly skilled developer from our resource pool and have them work passionately towards securing your growth.
Simplified and quick hiring …so you can focus on things that matter
01
Share your vision
We schedule a call to understand your exact requirements and goals so we can suggest the best resource options for you.
02
Assemble your dream team
We pick the most suitable resources from our pool to match your PHP development needs. You onboard the team and get started in 5 days.
03
Swift management
We designate a Subject Matter Expert - your primary point of contact for anything related to your project/ hired resource.
Why hire PHP developers from Mavlers?
Because they've aced the PHP game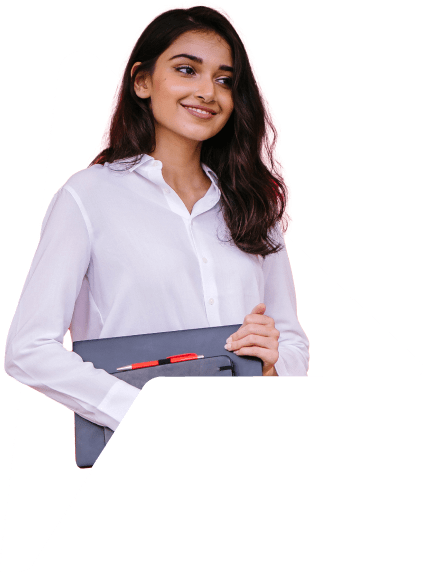 Web portal development
Leverage the expertise of our seasoned PHP developers to build robust, feature-rich, and scalable web portals; drive your business to a greater number of eyeballs.
PHP-based CMS development
Our highly skilled PHP experts will help you design an intuitive CMS to enable you to streamline your content library, thereby driving highly qualified traffic to your page.
Corporate website development
Carve an indelible identity for your business in the corporate realm with a website that is user-friendly, easy-to-navigate, and which deftly showcases your offerings.
PHP integrations & upgrade
We will help you amplify the functionalities of your existing applications by facilitating diverse integrations and effecting relevant upgrades.
Web application development
Our PHP professionals will help build interactive, dynamic web applications for your business, empowering you to deliver superlative user experiences.
PHP migration services
Migrate seamlessly to newer PHP versions and make the most of their enhanced capabilities with the help of our sophisticated migration methodologies.
PHP eCommerce development
We utilize our comprehensive undertanding of eCommerce frameworks to develop an enterprising online store for your business that is sure to amplify your sales.
Why Mavlers is your best choice when you are looking for PHP programmers for hire
01
Savings coupled with results
Our flexible pricing tiers are designed to accommodate a wide variety of requirements, enabling you to get the most bang out of your buck, irrespective of what your budget is.
04
Time-zone availability
To facilitate a hassle-free collaboration, we assing you resources who would be available in your time-zone and in your business' working hours.
02
Highly-skilled PHP coders
Our team comprises experienced and extensively vetted PHP developers, who have had exposure to diverse problem statements across several industries.
We believe in keeping our clients in the loop at all times; developments across each stage are promptly and transparently conveyed to you
03
We manage so you don't have to
We take complete accountability for every single resource you onboard from us. We are prompt to look into and resolve any shortcomings at their end.
The expertise of our professionals coupled with our commitment to streamlined processes allows us to always stay ahead of our deadlines.
Looking for something else?
We've got everything MarTech under our umbrella.
01
Digital Marketing
SEO, PPC, Programmatic, Analytics, Social,Email Marketing
Speak to the right prospect at the right time with the right balance of organic and paid marketing efforts.



02
Design & Development
Email Templates, Banners, Website,(WordPress, HubSpot Shopify)
User experience is at the heart of design and development. Our experts effortlessly strike that chord.
03
CRM Marketing
Salesforce, Marketo, Adobe, Klavio, Braze, Mailchimp, HubSpot
Seamlessly leverage your CRM platform with our certified experts. And if you are an agency looking to scale up your offerings? We have you covered; let's connect.
Tell us about your requirement
We'll get back to you within a few hours!