80+

Certified SFMC experts

300+

Delighted client

900+

Projects delivered

60+

Resources delpoyed
They love us for who we are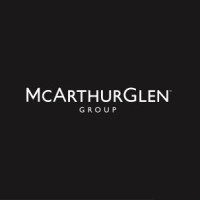 Time Saving
One of the main benefits of using Email Mavlers was time saving.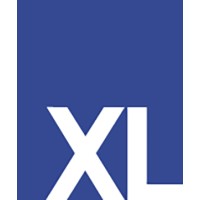 On time And On Budget
If you're looking for outsourcing email developers, I would recommend Email Mavlers.
Very Quick To Respond
Mavlers was very, very quick to respond and make changes to my design, as well as really friendly throughout the whole process. I was really pleasantly surprised by how well they were able to execute my vision based on the materials I provided
Faster Than Expected
Mavlers' response with the finished code was fast, faster than expected. Even anomalies that needed to be fixed afterwards were attended to via email and completed very quickly after that. Very satisfied! Thank you.
Our comprehensive range of Marketing Cloud campaign management services
Campaign development

Journey management and automation

Triggered Email/SMS via API

Einstein Implementation

Data management and integration

Reporting and analysis

Campaign optimization and testing

Marketing cloud support
We collaborate with our clients to define campaign objectives and KPIs that align with their business goals. Additionally, we conduct extensive market research to perform advanced segmentation and craft personalized messages to maximize campaign impact.
Our team leverages its marketing expertise to map out the different stages and touchpoints of a customer journey. We define the entry criterion, triggers, and decision points based on customer behavior and automate the journey to ensure timely communications throughout.
We create triggered sends by leveraging APIs to send emails or SMSs in real-time. The triggered send takes place based on a subscriber's activity, such as filling up a form on a website, completing a survey, making a purchase, or even abandoning the cart.
We are well-versed in implementing Einstein features within SFMC. The vast expertise of our professionals allows them to leverage the features in various ways to drive increased engagement and ultimately fetch a stellar ROI.
We enable a unified view of customer information through the seamless flow of data between your CRM and Salesforce. Additionally, we help clean, organize, validate, and standardize the data within SFMC to ensure data accuracy and completeness.
Our experienced professionals leverage SFMC's robust analytical capabilities to create visualizations, charts, and graphs based on campaign performance data. These represent the key performance indicators and allow us to identify the strengths, weaknesses, and areas of improvement.
We continuously monitor the performance of the marketing campaigns across different channels to drive better engagement. A/B testing, multivariate testing, and analysis of campaign data are performed throughout to optimize the different elements of customer interactions with your company.
We provide an experienced team of SFMC professionals who will ensure that your marketing campaigns run smoothly and deliver the desired outcomes. They will address any issues or anomalies, provide support in troubleshooting and guide you in utilizing SFMC's potential to the fullest.
What makes Mavlers a cut above the rest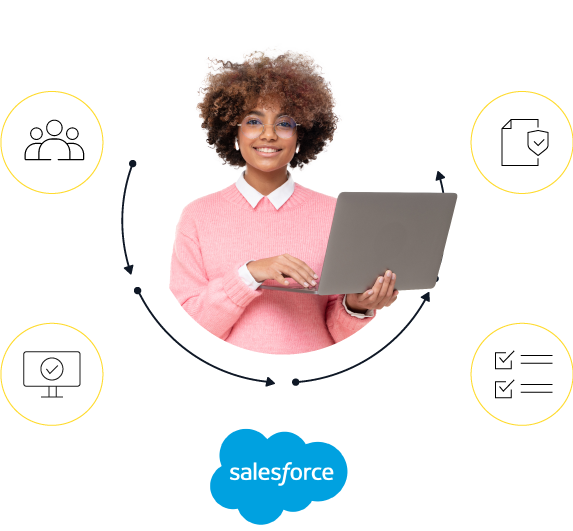 Dedicated team of certified experts
Our team of SFMC professionals is certified and thoroughly experienced; they work dedicatedly towards ensuring that your SFMC implementation and strategies are in line with industry best practices.
Data security and confidentiality
To make sure your privacy and data protection are upheld at all times, we draw out watertight NDAs. You can trust us to safeguard your valuable data throughout our partnership.
Customized solutions
We take the time to understand your unique needs, goals, challenges, and target audience and build customized campaigns that deliver measurable results.
Process alignment
We seek to work as a partner and not as an external agency. Our dedicated resources align their processes with yours to facilitate an absolutely hassle-free collaboration.
Get started in 4 simple steps
Tell us your requirements
At the outset, we organize a detailed discovery call to delve deep into your specific project requirements.
Get the best option
We carefully evaluate your goals and objectives and put forth a solution that will suit you best- Dedicated Marketing Cloud campaign management specialist/team OR Project-based delivery.
We do the spadework
We believe in fostering a collaborative approach to deliver a hassle-free experience; our development process is richly informed by your inputs which we seek to solicit at all junctures.
We deliver excellence
As soon as the plan of action is finalized, we set the gears into motion. Our team works tirelessly towards ensuring that every single one of your objectives is fulfilled.
Engagement models tailor-made for you
Project based
Drive impactful and result-driven campaigns on SFMC with our reliable and extensive Marketing Cloud campaign management services.
Recurring projects
Secure sustained assistance for your SFMC campaigns with our expert team that will employ sophisticated methodologies to deliver excellence month after month to you.
Hire a dedicated team
Strengthen your Marketing Cloud campaign management squad by hiring dedicated resources from our pool of managed SFMC experts.
Tell us about your requirement
We'll get back to you within a few hours!