15+

In-house developers

100+

Solutions delivered

80+

% Returning clients

3000+

Global clients
Why hire from Mavlers? Because they say so…

Sensitive To Our Tight Timeframe
Mavlers did good design & development work on our landing pages. They were sensitive to our tight timeframe and went beyond in their work capabilities, customer service, and professionalism. We highly recommend Mavlers.

Amazing Communication
Pixel-perfect website development! The team were amazing - both in terms of their ability/skills and their communication. A on time, on spec website development project is almost unheard of - but Mavlers pulled it off!

Integral Part Of Our Agency
Mavlers has been critical for the growth of our web development and digital marketing capabilities. They are an integral part of our agency esp. if my internal staff is overloaded.

Fast, Friendly, Knowledgeable
Mavlers built our website and have also managed our SEO. With their insights, many of our keywords hit no.1 on Google. Fast, friendly and knowledgeable—they're easy to work with and great value. Highly recommended.
Why hire Shopify experts? take a look!
Time and cost-efficiency
Armed with vast experience, seasoned Shopify experts possess the requisite skill sets and insights to resolve the most challenging problem statements efficiently, thereby saving you crucial time and resources.
Technical proficiency
Having gained exposure to a wide range of Shopify development projects, dedicated experts bring an uncompromising technical acumen to the table, one that they constantly utilized to deliver unparalleled results.
Troubleshooting and technical support
Dedicated Shopify experts remain invested in your cause throughout the entire duration of your project, helping you with troubleshooting all inaccuracies and inconsistencies the very instance they arise.
Conversion rate optimization (CRO)
From assisting you with building the online store of your dreams to ensuring that its performance comes second to none by meticulously attending to its upkeep, Shopify experts leave no stone unturned to amplify your conversions.
Expertise in the Shopify platform
Experienced Shopify professionals have a strong grasp on the myriad features of this platform including personalization options, order management system, and payment integrations; they can help you leverage them in the best way possible for your business.
Customization and branding
Skilled Shopify developers do not believe in delivering generic solutions. They take the time to thoroughly understand your unique objectives and goals to build a shop that incorporates bespoke features and branding elements.
Our Shopify developers have experience with a
diverse set of payment gateways
You got diverse requirements?
We got tailor-made engagement models for you.
If you're looking for a team
Entrust the development of your Shopify store to a team of certified and thoroughly-vetted experts who will summon their combined expertise to bring your offerings under the spotlight.
If you're looking for a developer
Shore up your Shopify development efforts by onboarding a highly skilled professional from our pool of dedicated resources. Hire full-time or part-time as per your requirement.
Simplified and quick hiring …so you can focus on things that matter
01
Share your vision
We schedule a call to understand your exact requirements and goals so we can suggest the best resource options for you.
02
Assemble your dream team
We pick the most suitable resources from our pool to match your WordPress development needs. You onboard the team and get started in 5 days.
03
Swift management
We designate a Subject Matter Expert - your primary point of contact for anything related to your project/ hired resource.
What makes us the preferred choice for those seeking to hire dedicated Shopify developers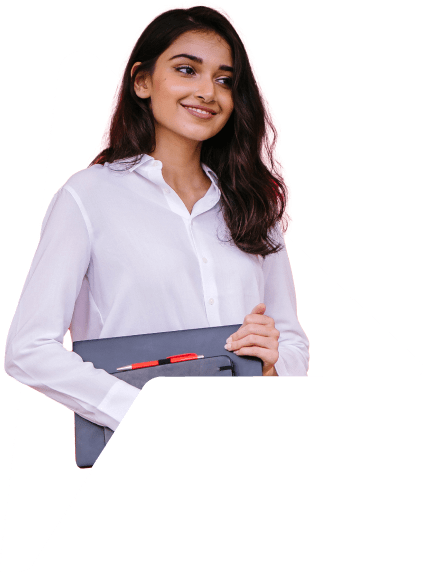 Smart savings, maximum impact
With us, it's not abiding for our clients to enter into long-term contracts; you can hire our resources on both a full-time and part-time basis, thereby maximizing your savings and productivity.
Flexibility to scale up and down
Our dedicated resources are perfectly capable of accommodating your ever-evolving needs, offering you a flexibility that is conducive to growing your business.
Command over diverse tech stack
Our professionals possess extensive experience in several technologies including jQuery, Ruby on Rails, Liquid, HTML5, CSS3, and Shopify flow.
Time-zone availability
We take care to assign resources who operate in your time zone, and who will consntatly attend to requirements placed during your working hours.
Fully Responsive & tested
We leverage our sound understanding of Shopify platform architecture, to develop an eCommerce store for your business that delivers consistent experiences across all kinds of devices and environments.
Launch Handled For You
Wrapping up the code for your store isn't where we rest; our professionals execute the launch of your Shopify store as well, even analyzing its performance routinely post-launch.
We manage so you don't have to
We take complete accountability for the resources that we assign to your project. Should there happen to be any shortcomings with their deliverables, we immediately get to work resolving it.
Strict NDA
Our commitment to data security is unwavering and to honor the same we draw up water-tight NDAs with all of our clients.
Tasks Our Shopify developers can help you with
Custom Shopify development
Recommendations for best themes and apps
Development of custom Shopify themes and apps
Public and private apps
Multi-lingual Shopify store development
Shopify back-end development
Code versioning tools such as GIT, Bitbucket, SVN
Custom third-party APIs integration
Diverse payment gateways
Shopify page builders like Shogun and PageFly
Website speed performance optimization
eCommerce store migration to Shopify
Sound knowledge of troubleshooting
Shopify store support and maintenance
Looking for something else?
We've got everything MarTech under our umbrella.
01
Digital Marketing
SEO, PPC, Programmatic, Analytics, Social,Email Marketing
Speak to the right prospect at the right time with the right balance of organic and paid marketing efforts.



02
Design & Development
Email Templates, Banners, Website,(WordPress, HubSpot Shopify)
User experience is at the heart of design and development. Our experts effortlessly strike that chord.
03
CRM Marketing
Salesforce, Marketo, Adobe, Klavio, Braze, Mailchimp, HubSpot
Seamlessly leverage your CRM platform with our certified experts. And if you are an agency looking to scale up your offerings? We have you covered; let's connect.
Tell us about your requirement
We'll get back to you within a few hours!