7+

Years average resource experience

9K+

Campaigns delivered

250+

Experienced professionals

5K+

Global clients
Why hire from Mavlers? Because they say so…

Highly Professional
Their level of professionalism and overall knowledge within the industry stands out.

Competitive Pricing
Their fast delivery and competitive price stood out to us.

Very Proactive
They care about their client and were always very proactive with follow-ups and issues.

Excellent Collaborative Skills
They have excellent time management and collaborative skills.

Steadfast Support
Mavlers' experience, support, and continued dedication to our client's needs and outcomes has always been first class.
Why hire AdWords experts from Mavlers
Niche skills
Our dedicated experts possess niche skills and implement real-time insights, competitive analysis, and a humane approach that set us apart and lives up to your client's expectations.
Research-oriented approach
Our PPC wizards consider several critical factors like user intent, search volume, and relevance to identify keywords to boost the success rate of your paid campaigns.
Immaculate ad management
From carefully curating different ads for different platforms to meticulously documenting their performance, our experts cover you on all fronts.
Well-thought-out campaign budgeting
Analyzing your requirements, our resources prepare well-thought-out keyword bidding strategies and a budget to help you maximize your ROI.
We're pros when it comes to these platforms
You got diverse requirements? We got tailor-made engagement models for you.
If you're looking for a team
Need a team to scale up your paid campaign efforts? We have got your back. With our PPC and SEM experts working with your in-house team, rest assured of exponential growth.
If you're looking for a developer
Want to hire a PPC expert to work with your in-house team? Hire our specialists full-time/part-time; they've got the expertise, experience, and passion to pull off your goals.
Hire dedicated PPC experts in 3 easy steps
01
Understanding requirements
To wrap our heads around your goals and objectives, we share with you a comprehensive questionnaire that includes all vital aspects.
02
Choosing the best fit
Having processed your requirements, we carefully examine our resource pool to identify a PPC specialist who will be the perfect fit for your project.
03
Mapping out the process
After allotting the appropriate resource, we define a streamlined process that keeps you constantly in the loop. A Subject Matter Expert is assigned, who functions as your point of contact for all queries.
Why we're loved when it comes to hiring PPC experts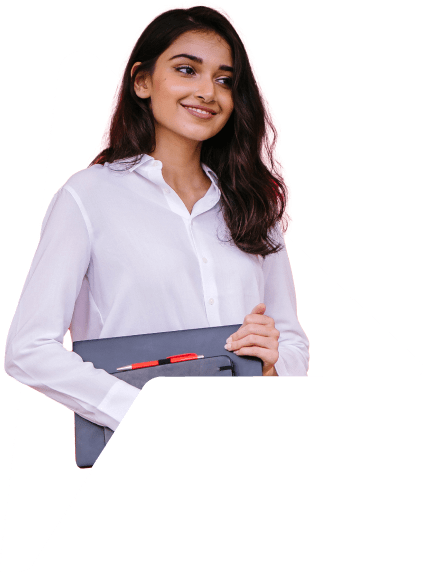 Flexible teams
When it comes to hiring resources, it's difficult to predict how much help you need from the word go. We thus provide the flexibility to scale your team as per your changing requirements.
Budget-friendly excellence
Our PPC professionals have the knack for implementing new technologies and automation capabilities to up your SEM efforts, and they do all this at competitive prices
Customized plans
You have unique needs and that's why we offer flexible hiring models. Hire skilled resources on a full-time or part-time basis or go for a weekly or monthly arrangement.
Clear communication
To ensure smooth communication, be it regarding the project or the resource you have hired, we provide you with a Subject Matter Expert.
Looking for an expert and reliable team that can plan and optimize your paid ad campaigns?
Tips & Tricks To Hire The Best-in-Class Dedicated Managed PPC Expert
Every brick-and-mortar business owner or a webshop holder knows the importance of going above and beyond the trinity of SEO optimization, content marketing, and email, social media marketing.
You need to invest in a solid PPC or Pay-per-click strategy that rakes in the moolah even while you sleep, and for this, you need to hire a dedicated PPC expert who knows what they are doing.
---
Presenting some handy tips & tricks that can help you hire PPC experts who ace the paid advertising game for your business,
Clearly defined goals and budget. Before you hire a PPC expert, you should know what you want to achieve with your PPC campaigns and how much you are willing to spend. This will help you communicate your expectations and find a PPC expert who can meet them.
Look for relevant experience and credentials. It would help to look for a PPC expert with experience in your industry, niche, or target market. You should also check their credentials, such as certifications, portfolios, testimonials, or reviews. You can use platforms like Uplers or Mavlers to find qualified and verified PPC experts.
Ask the right questions. It would help to ask the PPC expert about their PPC strategy, tools, methods, and metrics. You should also ask them about their previous results, challenges, and successes.
Test their skills and knowledge. It would be best to ask the PPC expert to do a small test project or task to evaluate their skills and knowledge. You can ask them to create a PPC campaign plan, do keyword research, write an ad copy, or analyze a PPC report.
Compare and negotiate. It would be best to compare different PPC experts based on their skills, experience, rates, and results. You should also negotiate the terms and conditions of the contract, such as the scope, duration, payment, communication, and reporting.
Clearly defined goals and budget. Before you hire a PPC expert, you should know what you want to achieve with your PPC campaigns and how much you are willing to spend. This will help you communicate your expectations and find a PPC expert who can meet them.
Willingness to focus on and optimize local search: PPC experts vetted by Google Ads or Microsoft will know the importance of focussing on location-specific search queries to drive in target audiences looking for specific keywords in the same geographical area.
Looking for something else? We've got everything MarTech under our umbrella.
01
Digital Marketing
SEO, PPC, Programmatic, Analytics, Social,Email Marketing
Speak to the right prospect at the right time with the right balance of organic and paid marketing efforts.



02
Design & Development
Email Templates, Banners, Website (WordPress, HubSpot, Shopify)
User experience is at the heart of design and development. Our experts effortlessly strike that chord.
03
CRM Marketing
Salesforce, Marketo, Adobe, Klavio, Braze, Mailchimp, HubSpot
Seamlessly leverage your CRM platform with our certified experts. And if you are an agency looking to scale up your offerings? We have you covered; let's connect.
Tell us about your requirement
We'll get back to you within a few hours!