12+

Years in business

3000+

Global clients

800+

Team size

200+

Dedicated resources deployed
They love us for who we are
Go The Extra Mile
Mavlers demonstrated great level of expertise and willingness to go the extra mile to fulfill our requirements. Looking forward to the future projects.

Thorough Reports
Efficient and thorough in reports. Would recommend for SEO activations. Was a pleasure working with them

Outstanding professionals
Their SEO experts have helped our business generate a high amount of organic traffic & ROI from our primary focus keywords along with the consistent rankings on page one of Google. I surely recommend these outstanding professionals.
Up your app's performance with our comprehensive app store optimization services
Keyword research for ASO
To bolster your app's visibility in app stores, we will conduct thorough research on relevant and high-ranking keywords and phrases. A close analysis of competitor keywords and market trends will inform our process.
App title & description
We craft a unique and compelling title for your app that is sure to grab the eyeballs of your target audience. Writing crisp, digestible descriptions that aptly highlight your USPs while touching upon relevant keywords is our specialty.
App review and ratings
We ensure your app listing is accompanied by genuine social proof in the form of authentic user testimonials, thereby incentivizing users to download your app. We respond promptly to all feedback and queries which helps enhance your brand reputation.
App logo and screenshots
Our experts craft a visually arresting and memorable logo for your app to help it stand out from the crowd. To jazz up your listing, we curate a bunch of eye-catching screenshots demonstrating your app's salient features.
App Category
We carefully examine the various app categories available across stores, eventually filing you under one that gives you the best shot at getting discovered. Maximizing your visibility and placing you above competitor apps is our end goal.
Tracking monitoring & optimizing
Our ASO experts routinely evaluate your app's performance against critical metrics such as downloads, conversions and user-engagement. Areas for improvement are continuously scoped out and relevant optimization measures are duly implemented.
Hire our skilled ASO professionals to skyrocket your app's visibility and conversions
Scenarios that call for ASO strategy services
2.87 million and 1.96 million- those are the number of apps available for download on Google Play Store and Apple Play Store, respectively. In the absence of dedicated ASO services, thus, your app stands the risk of getting lost in the crowd, never making it to the eyes it was designed for.
Wondering when you should consider opting for ASO strategy services? Take a look.
01.

Your app is not getting enough downloads

If after weeks and months of listing, your app download counter is still ticking at a slow pace, it's probably time for you to consider summoning ASO experts into the picture. Should your app not be filed under the right category and lack a persuasive, keyword-optimized description, it will always remain out of reach of potential users.
03.

Your competitor apps are consistently outranking you

Find your competitor apps ranking on top for your primary keywords? Not only is this disheartening but also quite detrimental from a business perspective. Fine tuning your app placement, title, and description with the help of dedicated ASO services will prevent your target audience from being poached by your competitors.
02.

Your app is not generating enough revenue

In the absence of dedicated ASO services, it might become very difficult for you to attract organic users. Eventually, it will make you resort to paid advertising. So, now, along with dealing with the revenue loss of your app, you also have to bear the burden of steep user acquisition costs.
04.

You are attracting a barrage of negative user reviews

ASO professionals routinely track your user-engagement and downloads to determine the performance of your app. Without these insights, you might struggle to optimize your app, thereby delivering subpar user experiences.
What sets Mavlers apart from other app store optimization agencies
Mavlers
One-time or sporadic ASO Updates
Constant evaluation of app store performance and regular update sharing
Keyword selection process guided by superficial analysis
Identification of high-quality and relevant keywrds informed by rigorous research of market trends and competitor keywords
No or one-time market & competition analysis
Backing each ASO iteration with comprehensive competition analysis
Basic monthly reporting with no actionable insights
Unwavering commitment to keeping clients updated with latest reports; offering insights that pave the way for increased performance and better results in the future
Rejecting responsibility for results
Complete accountability for all deployed processes
Vague terms of collaboration
Charting out shared objectives and end goals before commencing work
No audit of current app store setup
Comprehensive review procedure that examines app title, size, screenshots attached, category of placement, and iOS compliance analysis to give you a thorough idea
Emphasis on clearly communication app's value proposition and uniqueness, all the while taking care to incorporate relevant keywords for boosting visibility
Free of cost preliminary audit
Additional costs for ASO tools, testing budgets, etc.
All services included in proposed quotation; no hidden fees
No dedicated subject matter expert
Dedicated ASO subject matter expert carefully curated for your specific app/game category to drive the operations
We sing a different tune as an app store optimization company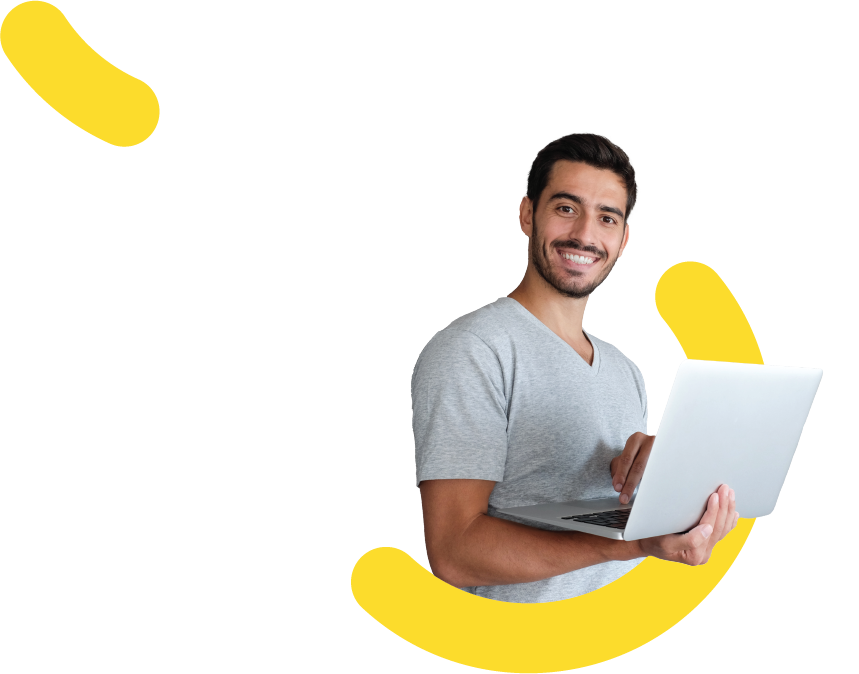 Audit
We perform a meticulous update of your app's current performance across app stores to identify every possible shortcoming. Subsequently, areas of improvement concerning your app's visuals, placement, keywords, and metadata are charted out, and detailed recommendations aimed at optimization are proposed.
Competitor Research
Our experts carefully analyze the keywords, app descriptions, screenshots, and user reviews of competitor apps to gain a thorough idea about their ASO strategies. Consequently, these findings are tallied against your setup with the intention of sealing every single chink in your armor.
Strategy
After having taken stock of your app's unique objectives and goals over an exhaustive discovery call, we get to work developing a tailored strategy to accomplish the same. From identifying keywords that can boost your ranking to curating testimonials that can solidify your brand reputation, we take care to cover all bases.
A/B Test
To understand what's resonating best with app store users, our ASO professionals routinely perform A/B testing. Different versions of different app store elements such as app icons, screenshots, descriptions, and user reviews are created and tested to identify the best-performing variant.
Reporting
We prepare a robust KPI framework to evaluate your app store performance. Important metrics such as downloads, app store rankings, and keyword positions are constantly tracked, and all insights pertaining to user acquisition, retention, and conversion rates are promptly conveyed to you.
Tell us about your requirement
We'll get back to you within a few hours!