500+

Analysis performed

5K+

Website design
problems found

50+

Designers' team

100+

Global clients served
They love us for who we are

Standing up to Expectations
They asked questions until things were clear, and then delivered what we were looking for.

Highly Skilled Professionals
What impressed us the most about Mavlers' work was the depth and breadth of skills they brought to the table
Quick Response
Mavlers was very, very quick to respond and make changes to my design, as well as really friendly throughout the whole process. I was really pleasantly surprised by how well they were able to execute my vision based on the materials I provided
End-to-end design audit services
you can count on
Pre launch
We conduct a comprehensive and rigorous audit of your website prior to its launch with the aim of spotting all kinds of inconsistencies and inaccuracies that might be plaguing it. This allows us to to nip them at the bud itself, thereby nullifying any threat that could potentially hamper your page's impact at the time of its going live.
Post launch
We comb through your website's design with a keen and tireless eye for detail after it has been made alive to weed out all kinds of incongraunt elements that stand to spoil the user experience of your visitors. While carrying the design audit of pages that have already been live for a few years, we bring to your attention design elements that might be outdated, and which don't serve their intended purpose anymore.
The design audit process & our hawk-eyed approach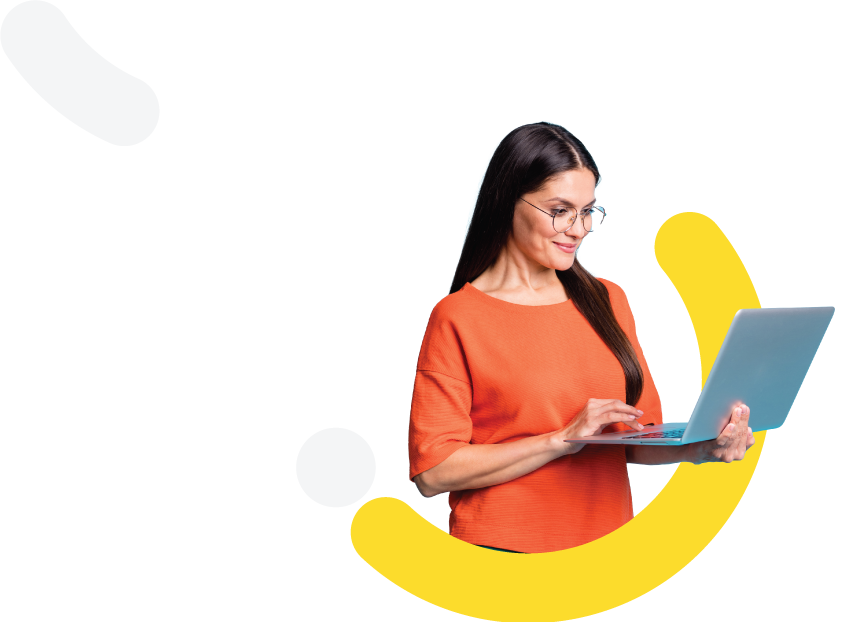 Uncompromising design audit
Our team puts every aspect of your website design including layout, color palette, typography, iconography, content organization, user experience, navigation and CTAs to the sword. This holistic approach ensures that even the tiniest of errors don't escape our notice.
Cross-compatability and responsivity analysis
We assess your page's design across different web browsers, environments, and devices of varying screen sizes to ensure your site is responsive and that all your design elements appear consistent everywhere. Our aim is to secure a uniform experience for all your customers.
Robust documentation
Effective documentation holds the key to sound optimization; we firmly believe in this. Thus, every single finding from our rigorous audits is dutifully compiled in a document and carefully structured before being handed over to you for your perusal.
Relevant recommendations
Our drill doesn't end at identifying the problems alone; for every error we spot, we also offer multiple compelling and thoughtful solutions to counter the same. An-indepth study of industry best practices as well as the approaches of your competitors informs our recommendations.
Design realization
Post compiling our findings and solutions, we pass them onto you for your approval. Should you need us to implement the suggested recommendations, we'd be happy to oblige at an additional cost.
Get started in 3 simple steps
01
Tell us what you need
Share your requirements, and we will hop on a discovery call to wrap our heads around it.
02
We set the stage
We then lay a strong foundation for the engagement to ensure a hassle-free experience.
03
We deliver excellence
Get the ball rolling in 5 days. Expect a seamless experience with a team that delivers its promise.
Product not performing?We know how to improve your user experience.
UX audit
A stellar user experience is second to none; we understand that. Therefore, our meticulous UX audit is designed to bring to your attention all those elements in your page lacking steam, which could potentially lead to visitors bouncing off from your website, with a bad taste in their mouth.
Usability testing
Understanding the end user's perspective is crucial to understanding the efficacy and impact of your page; our usability testing accomplishes just that. Our experts work alongside representative users to unearth data around usability heuristics which can further be leveraged to enhance your site's functionality.
Accessibility audit
To ensure you never lose your competitive edge, with this service, we methodically examine your page's content, design, and code to ensure that it imparts consistent experiences to all users, irrespective of their ableness and devices/ environments across which they might be accessing your site.
Tell us about your requirement
We'll get back to you within a few hours!