The holiday season is a time for family and friends to come together, rejoice, and rejuvenate. And let's not forget the exchange of gifts, which, no matter how old we get, we will always be excited for.
Does that ring a bell yet? Well, if you as a business haven't looked at your social media channels as a customer-converting medium, we are about to show you how to do it. You already know that it's a crucial time for many businesses since the holidays account for a large percentage of annual sales. And you have no idea how crazily shoppers are looking for offers and discounts during the holiday season.
Businesses have made social media marketing an integral part of their marketing strategy. And why not? From keeping in touch with friends to shopping online – people are becoming increasingly reliant on these social media platforms.
Now, let us tell you a surprising fact. 62.3% of Instagram users say they use the platform to follow or research brands. And that's just for Instagram alone.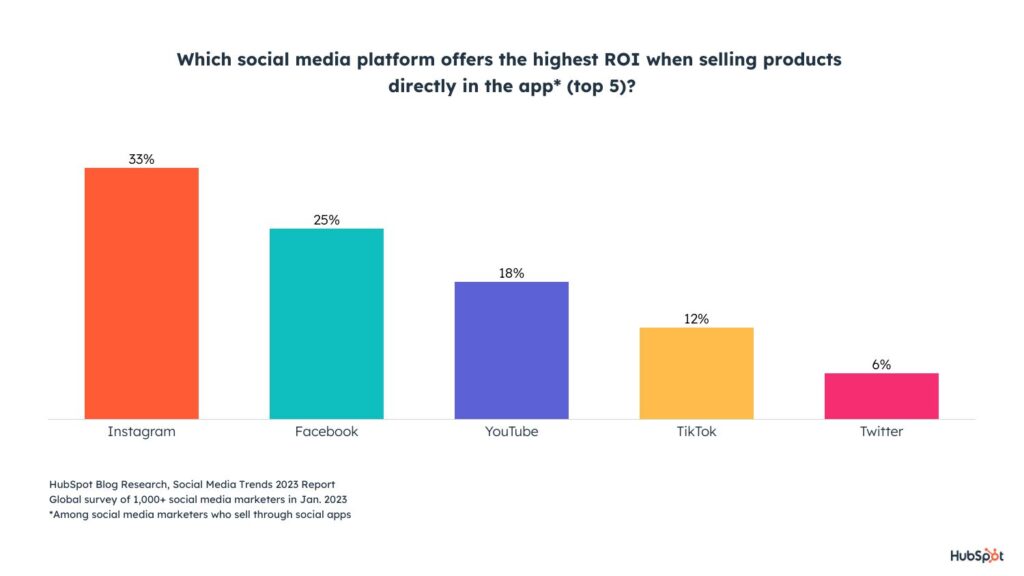 Next, you will want to know how you can make the most of these channels to boost brand engagement and conversions during the holidays? Well, let's dive right in and find out.
Make the Most of Your Social Media Platform to Boost Sales: 9 Best Practices
1. Use polls to get your customers actively involved.
The ability to have two-way conversations is a great feature of social networking. What better method for brands to interact with their customers in real-time than using polling functions? Instagram and Facebook, for example, have simple polling features that businesses can use to get instant consumer feedback.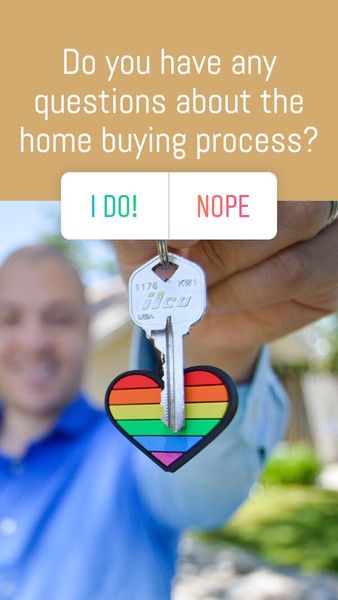 Brands may use surveys to check in with customers and gain insights into the Christmas shopping trend. A clothing company, for instance, may poll its fans on what color holiday sweaters they would like best or what kind of sales they would be most interested in. This does two things: it shows customers that their opinions matter, and it opens a direct line of connection with your audience. It's a win for the brand and for the people who have stuck with it.
2. Excite your customers with high-quality images.
Highly shareable images of your products or services are a must if you want to attract attention on social media. Stunning visuals, such as a festively adorned Christmas tree, a sumptuous holiday feast, or a tranquil winter environment, can help get your audience in the holiday spirit. Remember, it's not just about selling but also about winning hearts.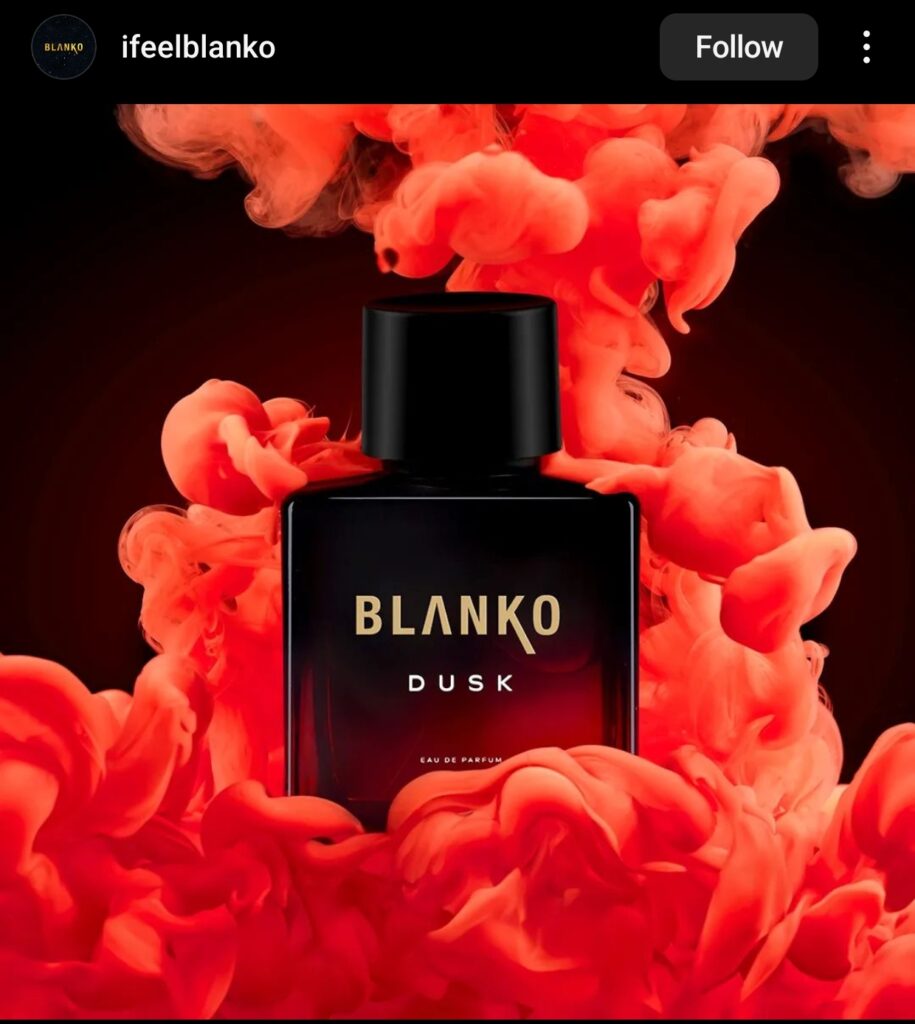 Incorporate professional-grade images that are both representative of your brand and festive in tone and composition. Use the visual storytelling format of social media to your advantage by developing an image tale that will appeal to your target audience. Include seasonal touches like ornaments, lighting, and seasonal decorations when sharing images of your holiday-themed products.
3. Share behind-the-scenes footage with video.
Customers will feel more connected to your brand if you show them behind-the-scenes films. Make your brand more personable and genuine by showcasing the people working behind the scenes, the holiday sales preparation, or the team's excitement for the season.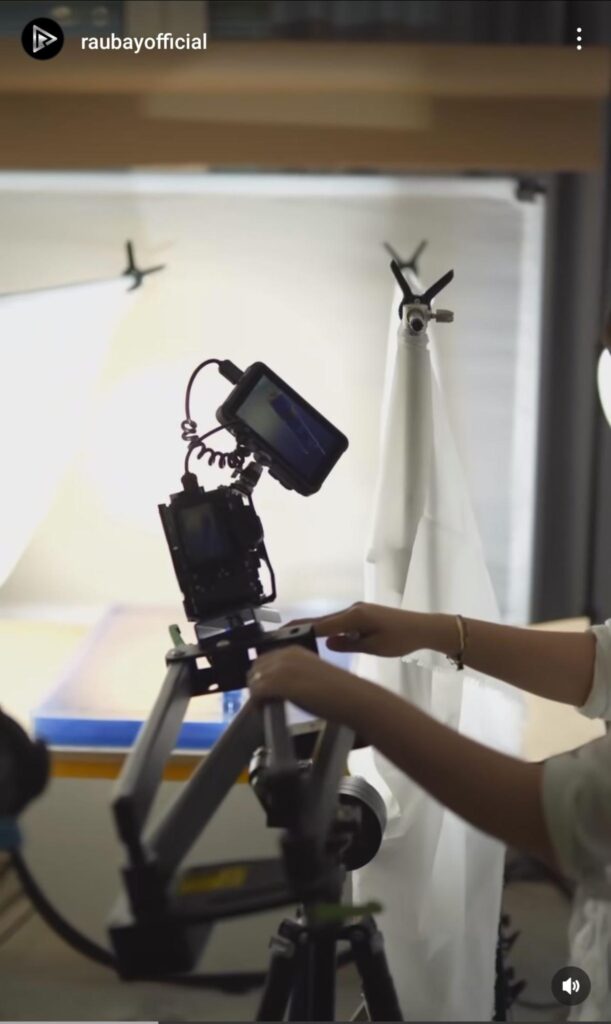 The length of a video's content might range from something brief and entertaining to something lengthy and educational. In this format, you may tell the story of your brand's preparations for the holidays, from the first idea to the finished product. The holiday season is a great time to use this type of content because it strengthens the emotional connection between your brand and its audience.
4. Share reminders and keep your users updated.
Customers may miss out on essential information or sales due to the hectic nature of the holiday season. If you want to keep your audience informed, social media is the best place to do so. Update customers on your holiday business hours, shipping cutoffs, and discounts. Inform your clientele of the impending deadlines and urge them to do their holiday shopping immediately.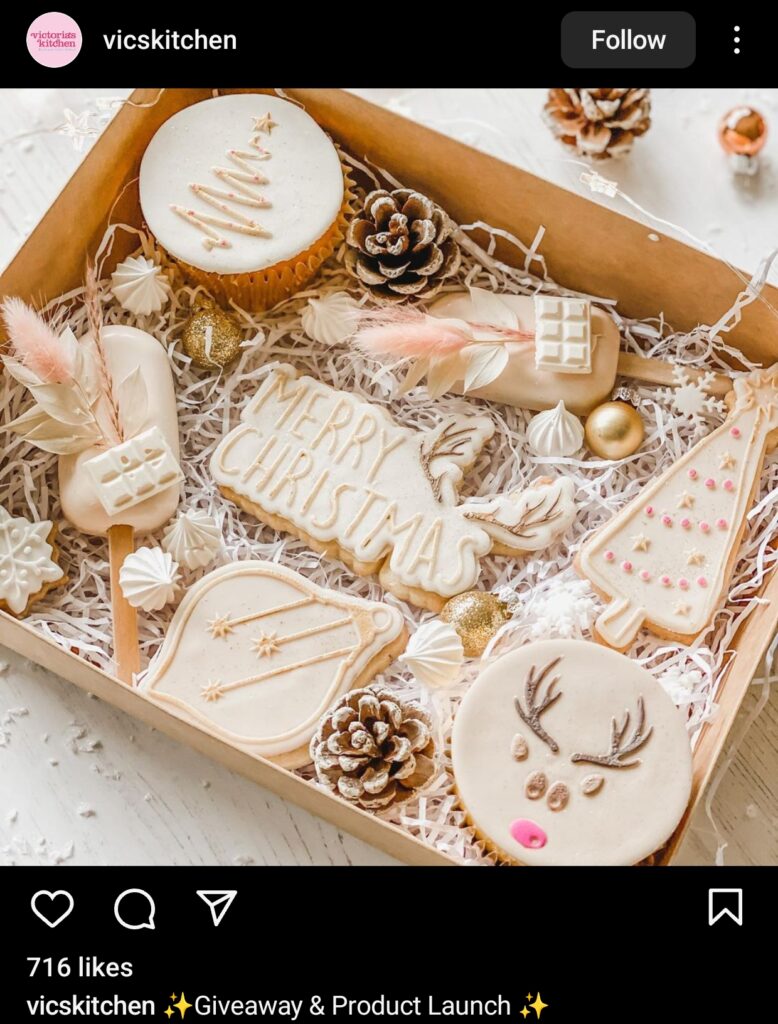 Regular contact is essential. Take advantage of social media to get your audience ready for the Christmas rush with up-to-date information. Trust is built, and last-minute disappointments are avoided when you do this for your customers.
5. Keep it engaging, and don't forget to have fun.
Remember that it's a marathon of a race to make a brand name among so many others. Many brands will use social media as a platform to show off their individuality and have fun interacting with their customers. And you have to compete with and stand out among them.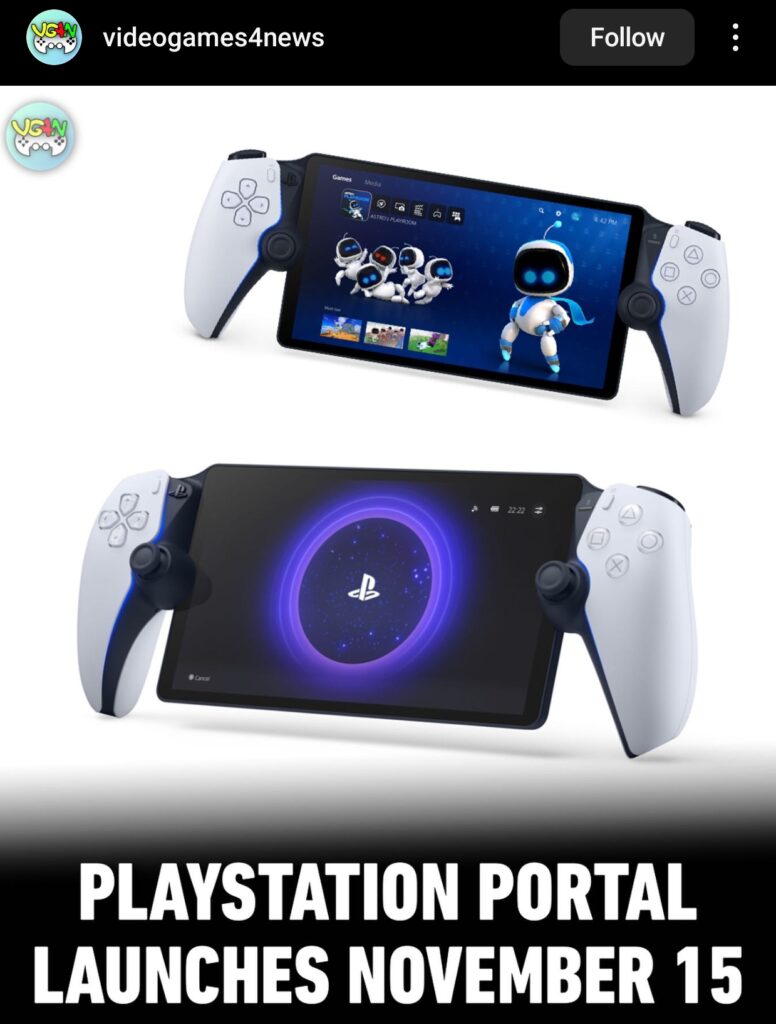 Try promoting your business by posting lighthearted content linked to the holidays, such as amusing facts or inspiring anecdotes. Focus more on sharing videos because they generate maximum engagement.
Participation from your users is essential for a social media platform's success. Ask questions, run polls, and have people share their favorite holiday customs to get them involved. A larger audience will see your information if it is interactive and interesting to the readers.
6. Deliver an authentic and personalized shopping experience.
In times when hyper-personalization and automation mechanisms with AI have made life so much easier for buyers and sellers, you can't miss the opportunity to deliver the best for your business.
Here's how to do it best.
Use information gathered from customers to suggest products or services that will appeal to them specifically. You can use their shopping or browsing history to recommend presents for the holidays.
Authentic consumer experiences should be shared on your social media pages in the form of stories and testimonials. These endorsements do more than just bolster your credibility; they also unite and reassure your target market.
Use social media channels like Instagram and Facebook to broadcast in real time. Let shoppers communicate with you in a more personal way by asking questions and receiving replies in real-time.
7. Use holiday hashtags and trends to reach a wider audience.
If you want your brand to stand out from the crowd during the holidays, one great strategy is to take advantage of seasonal hashtags and trends.
You can create a memorable seasonal hashtag to use in your brand's promotional efforts this year. Try encouraging your potential customers to plant these specific hashtags along with the general holiday season hashtags that are topping the charts. You will be easily able to monitor the user-generated posts and learn how to put the word out about your business.
8. Run holiday contests and giveaways to reach new customers.
Giving away prizes is a tried and true method of getting people interested in what you have to say. They can be especially powerful around the winter holidays.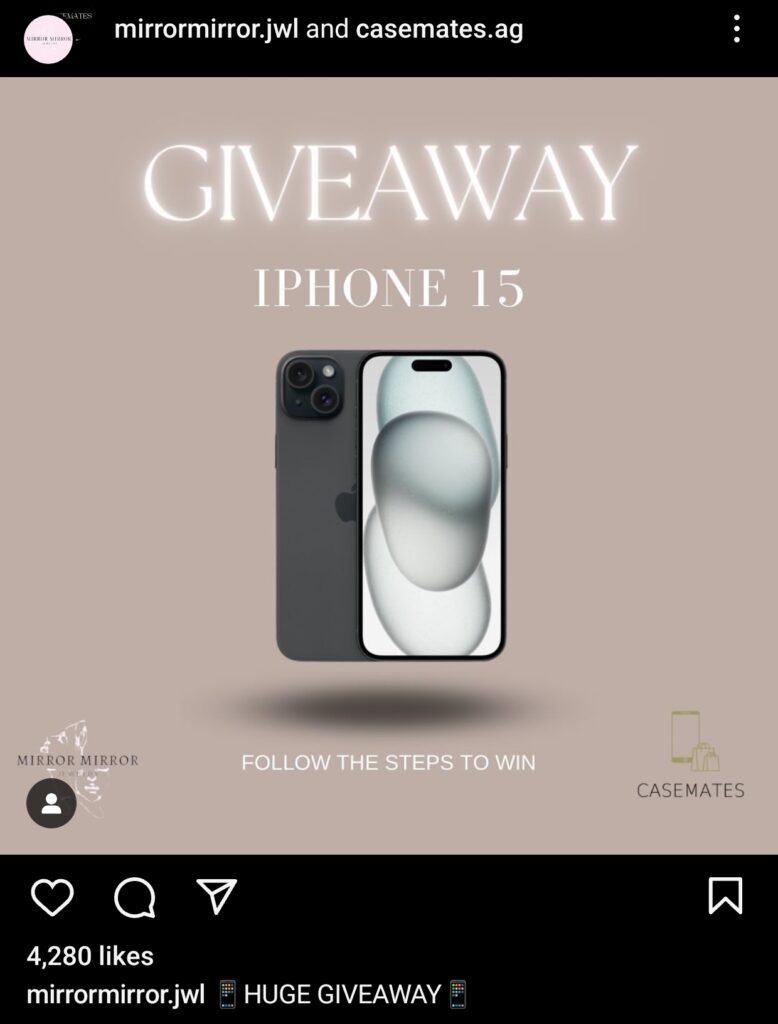 The steps below will help you execute your contest strategy to perfection.
During the Christmas season, encourage customers to share their favorite ways to use your product by holding a photo contest. Give recognition and a prize to the best photo entry. This will grow the audience for your brand and inspire more user-generated content.
Holidays are a perfect opportunity to hold product or industry-related trivia or quizzes. Reward correct answers with prizes. This method serves two purposes: it amuses and informs the people you're trying to reach.
Create a holiday countdown calendar to ensure you're prepared. Share the news of something great that occurs every day. Your readers are probably itching for the next chapter.
9. Collaborate with influencers and celebrities.
Influencer marketing has become a game-changer in the world of social media. Collaborating with influencers allows brands to reach a broader and more engaged audience. And we can't deny that a celebrity endorsement is highly likely to create an instant impact in terms of curiosity among your target audience.
Here's how to do it right:
Choose influencers whose audience aligns with your brand and products. Ensure they have a genuine and engaged following. Consider micro-influencers, who often have a more loyal and niche audience.
Encourage influencers to create authentic and personalized content related to your brand and the holiday season. Genuine recommendations from influencers are highly trusted by their followers.
Collaborate with influencers to host giveaways or contests. This not only boosts engagement but also introduces your brand to a new audience.
Key Takeaways
Social media has proven to be an effective strategy for boosting sales. The best part is that you can either sell directly through your social media channels or direct your customers to your website.
So, don't let this holiday season slip past your business objectives. This is the best time to make a name for your online business. I hope these strategies will help your leverage your social media marketing efforts.