80+

Certified SFMC experts

300+

Delighted client

900+

Projects delivered

60+

Resources delpoyed
They love us for who we are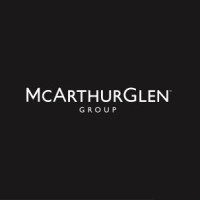 Time Saving
One of the main benefits of using Email Mavlers was time saving.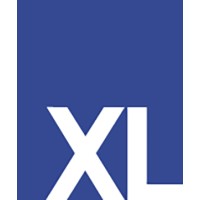 On time And On Budget
If you're looking for outsourcing email developers, I would recommend Email Mavlers.
Very Quick To Respond
Mavlers was very, very quick to respond and make changes to my design, as well as really friendly throughout the whole process. I was really pleasantly surprised by how well they were able to execute my vision based on the materials I provided
Faster Than Expected
Mavlers' response with the finished code was fast, faster than expected. Even anomalies that needed to be fixed afterwards were attended to via email and completed very quickly after that. Very satisfied! Thank you.
Our meticulous approach to marketing cloud implementation
Planning

Platform configuration

Scalability and security

Data modeling

IP warming
We begin by gaining a deep understanding of your business objectives, target audience, and existing marketing processes. This allows us to develop a comprehensive list of suggestions and recommendations that can be used to prepare an execution plan that aligns SFMC with your specific goals.
We have certified SFMC administrators, possessing extensive knowledge of configuring SAP, Domains, Sender Profiles, and RMM (Reply Mail Management), that will help you set up SFMC based on your specific requirements, ensuring optimal platform performance.
As your marketing needs grow, we ensure your SFMC architecture is scalable to accommodate increased volumes of data and campaigns. We implement security best practices, including user access controls, data encryption, and compliance measures, to protect your valuable customer data.
We collaborate with your team to identify relevant data sources, including CRM systems, web analytics, customer databases, and more. This holistic view of your data ecosystem enables us to design a comprehensive data model that captures the necessary insights for targeted marketing campaigns.
As part of our implementation services, we assist you in implementing an effective IP warming strategy. IP warming is crucial for establishing a positive sender reputation and ensuring optimal deliverability for your email campaigns. We help you gradually increase your sending volume.
Why choose Mavlers as your reliable execution partner
Team of certified experts
Our team comprises professionals who have undergone rigorous training and have achieved Salesforce Marketing Cloud certifications.
Data security and confidentiality
We place the utmost importance on the security, confidentiality, and integrity of your data and reinforce the same by drawing comprehensive and watertight non-disclosure agreements (NDA).
Customized solutions
We take the time to understand your needs, goals, challenges, and target audience and build customized campaigns that deliver measurable results.
Process alignment
Our team will align with your unique way of working and adhere to your specific processes, tools, and systems to deliver excellence effectively.
Get started in 4 simple steps
Tell us your requirements
We hop on a comprehensive discovery call with you to gain complete clarity regarding goals and objectives.
Get the best option
After carefully assessing your requirements, we propose the ideal option for you- Dedicated Market Cloud Implementation Specialist/Team OR Project-based Delivery.
We do the spadework
Once you green-light the shared plan of action, we leave no stone unturned to materialize it for you. Care is taken to promptly address any hiccups that might appear during the process.
We deliver excellence
We spare no seconds in getting the ball rolling. As a seasoned agency, we are committed to facilitating a hassle-free collaboration and delivering nothing but the best to our clients.
Engagement models tailor-made for you
Project based
Wish to realize a robust and efficient Marketing Cloud configuration for your business? Our army of experienced Marketing Cloud implementation professionals will leverage their unmatched expertise and acute insights to help you harness the full potential of this powerful tool.
Recurring projects
Need sustained assistance regarding your SFMC architecture? With this model, you will have our team helping you with deftly scaling up as per your requirements, and ensuring that you are continuously delivering excellence.
Hire a dedicated team
Looking to strengthen your Marketing Cloud implementation team? Onboard dedicated talents from our resource pool of experienced SFMC professionals and watch them work singularly towards ticking off your business objectives.
Tell us about your requirement
We'll get back to you within a few hours!