120+

Professional SEO experts

7K+

Global clients

196K+

$ increase in organic revenue

70+

Dedicated resources deployed
They love us for who we are

Thorough Reports
Efficient and thorough in reports. Would recommend for SEO activations. Was a pleasure working with them

Kept Us Up-to-date
Our main objective at Ribs & Burgers was to enhance our organic search visibility and Mavlers delivered great results. They worked diligently on our campaigns and strategically optimised our web listings, which ultimately increased our user engagement.

Professional And Transparent
I am very pleased to say Mavlers has delivered results and we consequently saw marked improvements with overall traffic performance. Our rankings shot up, where most of our key terms moved from beyond page 3 of Google to the top five positions.

Outstanding professionals
Their SEO experts have helped our business generate a high amount of organic traffic & ROI from our primary focus keywords along with the consistent rankings on page one of Google. I surely recommend these outstanding professionals.

Work independently
Since moving to Mavlers, we have seen a large increase in sales. We have gained greater exposure in Australia by being on the first page of Google for our priority keywords. Mavlers have been extremely professional to deal with and can work independently.
We are a Google & Microsoft Partner
Our agency proudly holds the esteemed status of being a Google Partner, a recognition of our commitment to excellence in digital marketing. This partnership grants us access to cutting-edge tools, industry insights, and specialized training, ensuring our clients receive the highest level of service and results.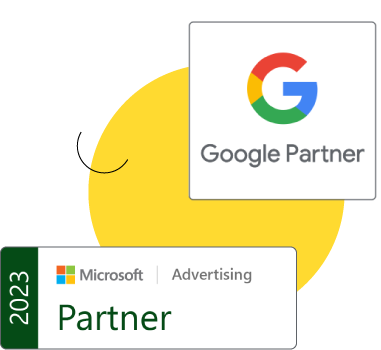 Our all-encompassing
White Label SEO Services portfolio
Initial planning and strategy
We carefully take into account your client's SEO objectives and formulate a comprehensive blueprint that ticks every single one of them.
Keyword analysis and mapping
We meticulously scout keywords that are relevant to your client's businesses and map it with their existing content assets to get a clear picture of the work that needs to be done.
Page-centric on-page optimizations
From sprucing up meta data and headlines, to skilfully optimizing the body content, we employ a host of effective on-page optimization techniques that are sure to improve visibility.
Technical SEO and crawl optimization
Technical SEO elements such as XML sitemaps, crawl report, page load time, HTTPS status codes are rigorously scrutinized to ensure nothing falls short of the mark.
White label link building services
Our professionals are adept at manufacturing link building opportunities with platforms and publications that are both highly credible and relevant to your client's business niche.
White label GMB services (Local SEO)
Leveraging our GMB SEO expertise, we ensure that your client's business is made highly discoverable in the locality in which they operate.
Uniform NAP and local listings
Our SEO experts ensure that the business' NAP is accurately and consistently across all listings so that your clients' local SEO does not come up short.
Comprehensive reporting
We routinely monitor all our SEO processes and tabulate all our insights and findings in the form of data-intensive reports which are shared regularly with our clients.
GA consulting
Combining our SEO efforts with our GA consultation services, we help take the performance of your clients' marketing campaigns to new levels of excellence.
Why choose Mavlers as your
White Label SEO Agency partner
Expertise and specialization

Cost savings

Access to advanced tools and resources

Scalability

Time efficiency

Industry knowledge and trends

Diverse skill sets
Expertise and specialization
By partnering up with us, you get access to specialized expertise, and professionals who have experience handling a wide variety of projects in this field.
Cost savings
When you opt for Mavlers' services, you spare yourself of the additional costs involved in building and upskilling an in-house team.
Access to advanced tools and resources
While attending to your requirements, we at Mavlers employ cutting-edge technologies to give you exactly the output you desire.
Scalability
We as a white label SEO agency have a sizeable pool of qualified professionals; this allows us to seamlessly cater to your growing business requirements.
Time efficiency
At Mavlers, seasoned and highly skilled professionals take up your projects; thus, timely delivery is always ensured.
Industry knowledge and trends
To stay ahead of the curve, a white label SEO agency like Mavlers always keeps a keen eye on all the latest trends and developments in the industry.
Diverse skill sets
As a white label SEO agency, we house a wide range of professionals possessing diverse skill sets to best match your requirements.
Here's how simple it is to resell our
white label SEO services
The manner in which you choose to resell SEO services is entirely dependant on the nature of your business. You can either choose to offer SEO as an independent service, or, include it as a part of a bundle that offers a host of other digital marketing solutions as well.
Here's the no-hassle process:
Define a pricing model for your agency. You can choose to charge either on an hourly basis or on a project basis.
01
Work toward client acquisition by marketing your agency across various channels such as email, SMS, social media, blogs, and paid ads.
02
Once you secure a client, simply involve us, and we handle all the necessary operations seamlessly.
03
Your profit margin is contingent on the pricing arrangement you establish with your clients and Mavlers' standard rates
04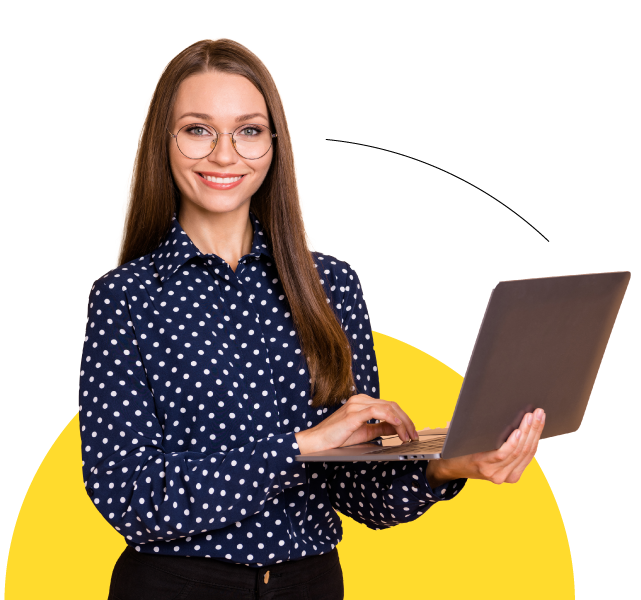 How can white label SEO outsourcing help you drive tangible results?
With the help of white label SEO outsourcing, businesses are able to employ the sophisticated and exhaustive methodologies associated with search engine optimization and subsequently enjoy its benefits all without having to go through the hassles of building and maintaining an in-house team.
White label SEO outsourcing lets you avail of specialized expertise and a scalable resource pool, allowing you to cater to your client's SEO objectives without breaking a beat. Moreover, it also leaves you with the space to double down your focus on your core operations, thereby enabling you to always stay a step ahead of your competitors.
We're a perfect fit if you are a…
Digital marketing agency
Independent marketing consultant
Web design agency
SEO agencies
Startup
Why opt for Mavlers' services:
You can scale your business with ease
You don't need to spend money on expensive SEO tools
A white label SEO reseller service will help you concentrate on your strengths
Diversify your skills without doing any training
We personalize our SEO solutions to suit your clients
Tell us about your requirement
We'll get back to you within a few hours!