8+

Years of experience

84+

% Returning clients

100+

WordPress developers

65+

Dedicated resources deployed
Why hire from Mavlers? Because they say so…

Collaborative Approach
Everything was done in accordance with our requests.

Fulfilling Objectives
They asked questions until things were clear, and then delivered what we were looking for.

Affordable services
Their cost-effectiveness and reliability helped them stand out from the crowd.

Adaptive Developers
We're always impressed with how fast the websites can be built and how adaptive the developers can be to our requests.
Why hire dedicated wordpress developers from Mavlers
Knowledge of tools
Our WordPress mavens have a good understanding of versioning tools such as Git, SVN, and CVS and have experience working with debugging tools like Firebug, Chrome Inspector, etc.
Responsive website experts
With keen knowledge of front-end languages like JavaScript, HTML, and CSS and a strong understanding of PHP back-end development, our experts create flawless responsive websites.
Ahead of the curve
Equipped with extensive skillsets, our developers know how to interact with RESTful APIs and formats (JSON, XML); they also have deep knowledge of MySQL.
Commitment to data security
Our resources sign watertight NDAs before commencing work on your project to keep all the exchanged sensitive information safe.
We're pros at the WordPress development tech stack
You got diverse requirements? We got tailor-made engagement models for you.
If you're looking for a team
Need a team to scale up your development efforts? We have got your back. With our WordPress experts team working with your in-house team, rest assured of exponential growth.
If you're looking for a developer
Want to hire a single developer to work with your in-house WordPress team? With us, you can hire WordPress developers full-time/part-time; they've got the expertise, experience, and passion to pull off your goals.
Hire WordPress developers in 3 easy steps
01
Share your vision
We schedule a call to understand your exact requirements and goals so we can suggest the best resource options for you.
02
Assemble your dream team
We pick the most suitable resources from our pool to match your WordPress development needs. You onboard the team and get started in 5 days.
03
Swift management
We designate a Subject Matter Expert - your primary point of contact for anything related to your project/ hired resource.
Why we're loved when it comes to hiring dedicated WordPress developers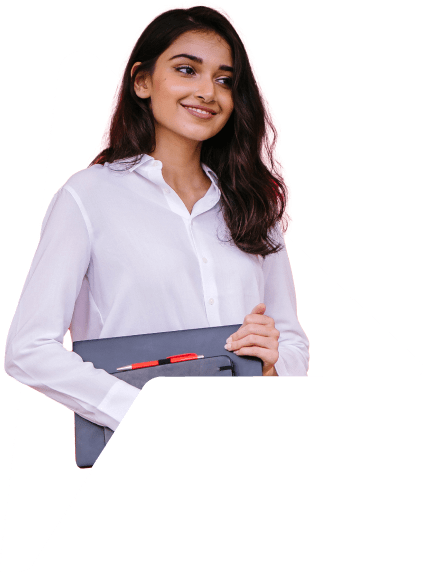 We manage so you don't have to
When you hire WordPress developers from Mavlers, we take the entire responsibility of the resource, the deliverables, as well as daily activities.
Flexibility to scale up and down
Experience unmatched flexibility and scalability with the hired team that immaculately caters to your ever-evolving requirements.
Smart savings, maximum impact
Hiring remote WordPress developers from Mavlers saves you money, so you can maximize your ROI and reinvest in your business growth.
Time-zone availability
At Mavlers, your managed WordPress developers are always ready to assist and will work with you according to your calendar and your time zone.
Want to create a highly-customized, user-friendly, and feature-rich WordPress website/ blog?
An insight into how hiring our dedicated WordPress developers can alleviate major pain points
WordPress is one of the most popular and versatile platforms for building websites. However, WordPress also comes with its challenges and pain points, such as:
Slow loading times: A slow website can frustrate users and hamper your SEO ranking, conversions, and sales. Some of the factors responsible for slow loading times are poor hosting, outdated WordPress core, theme, or plugins, large or unoptimized images, or too many plugins (plugin bloat).
Security issues: WordPress websites are often targeted by hackers and malware, which can compromise your data, reputation, and revenue. Some of the factors that can make your website vulnerable are weak passwords, outdated WordPress core, theme, or plugins, lack of backups, or insecure plugins.
Design and functionality limitations: WordPress websites can sometimes look generic or outdated or lack the features and functionality that you need to meet your goals and expectations. Some of the factors that can limit your design and functionality are incompatible or poorly coded themes or plugins, lack of customization options, or lack of technical skills.
These pain points can be difficult and time-consuming to fix on your own, especially if you are not a WordPress expert. That's why hiring dedicated WordPress developers from Mavlers can be a game changer that your website needs.
---
At Mavlers, we specialize in providing dedicated managed WordPress resources that can help fix all your WordPress pain points, such as:
WordPress development, design & functionality concerns: Mavlers has a team of dedicated WordPress developers who can create custom websites that match your vision and requirements. They can also enhance your existing website with new features, functionality, or design elements. Well-versed in PHP, HTML & CSS, with expert proficiency in JavaScript, Photoshop, Bootstrap, and Git, you can be assured of their ability to deliver clean code and a seamless viewing browsing experience for your target audiences.
WordPress optimization & security: Mavlers can optimize your website for speed, performance, and SEO. They can also identify and rectify any issues or errors that may affect your website's usability, security, or compatibility. Since WordPress is a self-hosted, open-source CMS platform, ensuring site security can be a major concern. Our developers can help you stay abreast of the latest in site security so that your empire grows without any threat of pilferage. Right from installing the best malware protection SSL certificates to firewalls and the right plugins that do the intended job well!
WordPress maintenance: When you hire a dedicated WordPress developer from Mavlers, they can take care of the regular maintenance tasks that are essential for keeping your website updated and secure. They can also consistently provide backups, monitoring, support, and troubleshooting.
---
By hiring dedicated WordPress experts from Mavlers, you can leverage their expertise and knowledge in WordPress development and optimization. You can also save time, money, and resources by outsourcing the technical aspects of your website to them. This enables you to dive deep into your core business activities and goals while enjoying the benefits of a fast, secure, and functional WordPress-based website.
Looking for something else? We've got everything MarTech under our umbrella.
01
Digital Marketing
SEO, PPC, Programmatic, Analytics, Social,Email Marketing
Speak to the right prospect at the right time with the right balance of organic and paid marketing efforts.



02
Design & Development
Email Templates, Banners, Website (WordPress, HubSpot, Shopify)
User experience is at the heart of design and development. Our experts effortlessly strike that chord.
03
CRM Marketing
Salesforce, Marketo, Adobe, Klavio, Braze, Mailchimp, HubSpot
Seamlessly leverage your CRM platform with our certified experts. And if you are an agency looking to scale up your offerings? We have you covered; let's connect.
Tell us about your requirement
We'll get back to you within a few hours!