Are you wondering if link building gets the same weightage as before, even after the Google search spam update? Do you need to have a dedicated budget for link-building packages? How can you get websites to link to your pages? If these questions have occupied your mind, this article is for you!
Links have been an important search engine ranking factor ever since the invention of PageRank. Link Building is the process of getting websites other than your own to hyperlink your pages/content. Link Building has evolved from a quantity-based approach to the quality of links and the quality of the pages containing/using the links. In this article, let's understand why spending money on readymade link-building packages can hurt your business, what SEOs are doing to improve their backlinks, and how you can create a sustainable link strategy.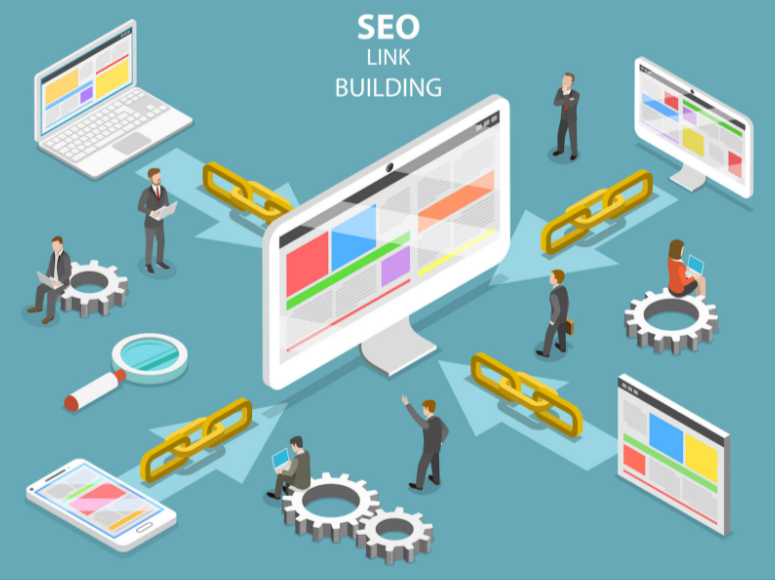 Why do Link Building Packages fail?
Even though SEO ranking factors are ever-evolving, link-building has always taken the front seat. However, one thing you should really steer clear of is spending your marketing budget on readymade link building packages. Though it may seem like less money to spare at the outset, it can hurt your business in the long run. While this may not be the case with every link-building tool or service, having a dedicated team to build links over time always trumps even the best in the market. So, why do link building packages fail? And why should you invest in a dedicated team/ strategy? Here are a few reasons;
One-for-all approach – Most link building packages focus on a bunch of mediocre links. Link building packages are not specific to your business or your specific needs at the time. This one-for-all approach affects the quality of backlinks. 

Lack of strategy – Link building calls for a dedicated strategy. Today if a website/business is hyperlinking your website to theirs, it is seen as a vote of confidence by search. Hence, creating quality, value-adding content that can earn backlinks is essential to rank better. This calls for a dedicated content strategy, which link building packages often miss. 

Less focus on building authority – Good content solves the needs/problems of the end-user. If the backlinks to your site are not relevant or offer any value, this would affect your website authority and business. Hence, an exclusive focus on creating authority is quintessential. Most link-building tools fail due to the lack of a personalized approach. 

Google penalization – Google rank brain is always on the hunt for shutting down spammy content. This means if your links are not optimized, you could get caught in the link of fire. You could lose your SEO ranking if link building tools/services attract backlinks from low-quality spammy sites.
 
Lack of brand awareness – Even though Google ranking is an exchange between google algo and your links, the end user here is a human. If your brand doesn't catch the user's attention, it's never going to end up on page one despite your link-building efforts. Hence focusing on brand awareness is essential to make people want to click your backlinks.
How Can You Improve Link Authority?
So, how can you improve the link authority of your website if the readymade packages are not doing the job right? Choosing a link building tool involves extensive research. If you can personalize the tool to your business needs, a tool could build quality backlinks. Again, such features come with a cost. You can also build quality links through a dedicated link building strategy. Consider the following industry best practices for attracting backlinks.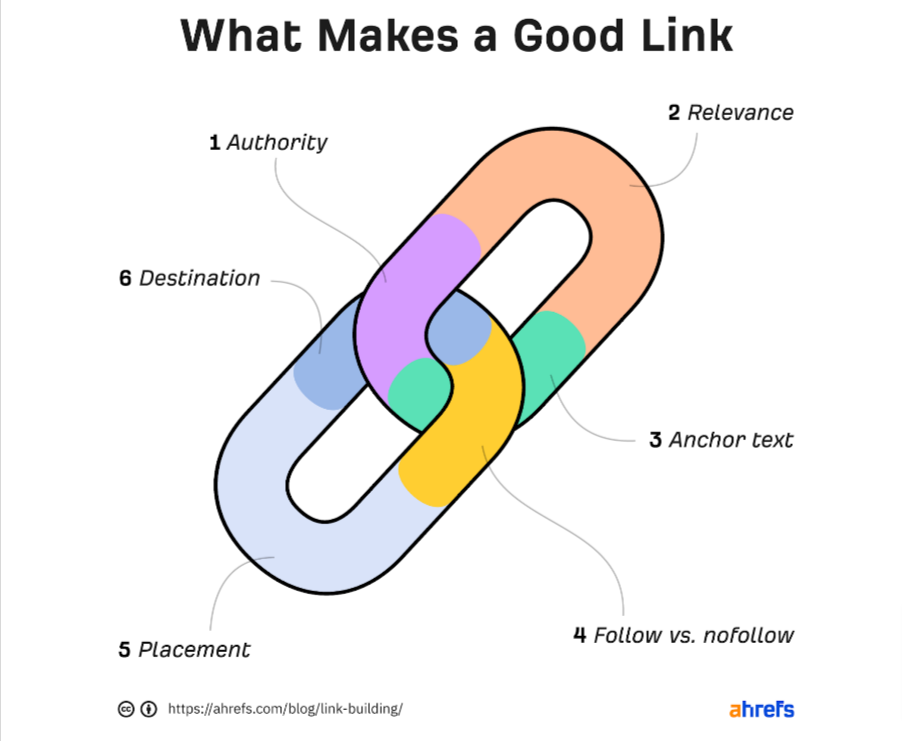 Outreach
Outreach is one of the earliest and most-effective ways to build links. You can either ask for links or add your site's links.
Ask for links- Reach out to bloggers, similar businesses, influencers, clients, and industry experts, to use your content on their website, and adding links to them is a great way to build link authority. Google algorithm gives a lot of weightage when a website in the same/related line of business is linking to your content. Your rank improves!

One of the easiest ways to build links is to add links in comments, social media interactions, public forums, etc. Although Google doesn't consider this a great deal, adding links increases brand awareness. It also helps build long-term relationships with similar businesses.
Earn Links – Become A Source
Even today, content is the King of SEO. According to DemandMetric, "Content marketing is 62% less expensive than traditional marketing, and the former generates three times more leads than the latter." Hence creating linkable content like guides, ebooks, statistical reports, etc., not only provides solutions to your customer's problems but also makes you a reliable source of information. When bloggers and websites refer to your content as the source, your backlinks increase, and so does the ranking.
Broken Link Building
Another important step in link building, which is often missed, is building broken links. Regularly reviewing your backlinks and checking if they take the reader to the right page or content is essential in contextual link building. Consider a scenario when a prospective customer finds your backlink in the top ten list of businesses in your locale and clicks to check your site, but the link is broken. They are either redirected to a 404 (page not found) or 301 (moved permanently) error. You will lose the customer right that instant! Also, the search will see this as a bad link authority. So, ensuring your backlinks lead to the right/updated content pages on your site is very important.
Tips For Sustainable Link Building Strategies
EAT- Expertise, Authoritativeness, and Trustworthiness has been a buzzword among SEOs, especially after Search started keeping a close eye on spam and website quality. Crawlers use E-A-T as a factor to determine the quality offered by a website. To ensure that you are staying ahead of Google's updates as well as competition, your website needs to offer linkable assets. This way, your E-A-T will improve, and you will also earn backlinks as a source. 
Relevance – Ensuring websites you are acquiring backlinks from are relevant to your products and services helps Search understand that you are providing the exact solutions for the user's query.
Placement – Link placement is one of the SEO best practices that holds good even today. Readers are quick on their feet to jump from one site to another. Google sees links higher up on the page as a sign of link authority as they are more likely to be clicked. Hence, ensuring the right placement of your links will boost your click-through rate (CTR) in the long run.
Anchor Text – Anchor text is the text to which the hyperlink is added to a content page. SEOs recommend using meaningful texts as anchor text instead of "click here," "to know more," or "this study." This is because search engines can read that the links point to content relevant to your business. Good backlinks have descriptive anchor text instead of a generic one.
Follow / NoFollow –  "NoFollow" is a code attribute telling crawlers not to follow an outbound link. Ensuring backlinks aren't tagged nofollow but follow, will help the link juice pass through your content and thus represent endorsed content. 
Study Competition – Another tip for a sustainable link building strategy is to learn what your competition is doing. Check out the different links/content your competition links to, study the nature of the content they create, and understand why they garner more attention than you. Doing these will help improve your content quality and incorporate winning link-building strategies.
Backlink Gap Analysis – Understanding why a competitor's content acquires more backlinks than you can help bridge the gap in your link strategy. If people are attracted to the type of content your competition is creating, analyze their content strategy, internalize the good bits, and formulate your own content blueprint accordingly.
Keep Track – The last but crucial tip is to incorporate data into your strategy. Take advantage of SEO tracking and link-building tools like ahrefs, Linkody, BuzzStream, Moz Link Explorer, BuzzSumo, Ninja Outreach, and more. Analyze competitor performance, link performance, backlinks, traffic, and other insights to improve link building and content quality of your site.
Wrapping Up!
Link building is still a relevant and essential process. Whether you are using a link builder or a dedicated team, it is important that you start building links to improve your ranking on SERPs. Take note of the steps and tips mentioned above and get the link juice flowing in and out of your site. If you are still confused book a consultation with our SEO experts.