800+

Team Size

52+

Nations we have
worked for

12+

Years in business

4+

Countries we operate our business from
Why hire from Mavlers? Because they say so…

Diligent And Effective
From the moment of our first interaction, Mavlers have been courteous, diligent, and effective. I'm very impressed with their work and will certainly be using them again! Thanks guys!

Go The Extra Mile
Mavlers demonstrated great level of expertise and willingness to go the extra mile to fulfill our requirements. Looking forward to the future projects.

Professional And Polite
You guys were great! Thank you! Very professional, very polite, and really helped in a tricky situation.

Lightening Fast Turnaround
Excellent service, quality code, lightening fast turnaround and at an unbeatable price. National Geographic loves Mavlers!

Great Service
Mavlers never let you down; you know what you're getting and within the time specified. The customer service team are fantastic and are very helpful when it comes to more complex cases. Thanks Mavlers for always delivering such a great service!
Faster Than Expected
Mavlers' response with the finished code was fast, faster than expected. Even anomalies that needed to be fixed afterwards were attended to via email and completed very quickly after that. Very satisfied! Thank you.
Low Cost
Fast and efficient, quick to make changes, and low cost for those with a tight budget! I highly recommend Mavlers!
Our spot on white label solutions
PPC services

SEO services

Web development services

E-commerce development services

Email marketing services

Digital assets production

UI UX design services
We drive customer acquisition and revenue growth for your clients by optimizing their paid marketing efforts. Leverage our expertise to help them secure the most bang for their buck.
Avail of our professional white label SEO services to boost your client's reach and visibility. With the help of our white hat SEO practices, you'll have no trouble ranking them on top of SERPS.
Join hands with our seasoned web development experts to create visually stunning and highly-functional websites for your clients, carving a formidable digital identity for them.
Give your client's offerings the spotlight they deserve with our white label e-commerce development services; amplify their conversions and send their revenue skyrocketing!
From crafting pixel-perfect templates to managing campaigns end-to-end- with our white label email marketing services, empower your clients to call the shots on the most lucrative communication channel.
Be it landing pages, digital banners, social media creatives, paid ads, or ebooks - we cover it all with our unparalleled white label digital assets production services.
Help your clients break through the clutter with our UI/UX design services. With our intuitive, compelling, and responsive designs, they are sure to leave indelible impressions on their customers.
Your agency challenges, our brilliant solutions
01. Inexperienced and un-vetted talent pool
At Mavlers, we employ a rigorous methodology to build our talent pool, ensuring that our clients work with the most capable minds out there. Having worked across diverse industries across the globe, our professionals are adept at tackling a wide range of problem statements.
03. Juggling multiple vendors
When you approach us for a project, you can remain assured that we'll take care of every single aspect of it. In this way, you are spared of the chaos and excessive costs that come with having to deal with multiple vendors.
02. Complicated hiring process
Onboarding our experts is a very straightforward and transparent process- based on your requirements, we share a list of candidates we deem fit, and subsequently finalize those who receive your unconditional approval.
04. Inconsistent results
Our customer-centric philosophy combined with our goal-oriented methodologies allows us to deliver excellence time after time to our clients. Irrespective of whether it's a short-term or long-term project, we put a great deal of emphasis on ensuring consistency.
How can white label services be a boon for your business?
With our white label services, we empower you to establish your own fully operational virtual assistant agency effortlessly. This means you can generate ongoing hourly revenue from clients you attract, all while maintaining full control over your profit margins.
Here's the process: You create your own branded virtual assistant agency, setting your preferred hourly rate, for instance, $9/hour. Utilizing your network, blog, email list, paid advertising, or any other preferred method, you bring clients to your agency. Once you secure a client, simply involve us, and we handle all the necessary operations seamlessly.
White-label arrangements often reduce development and operational costs because businesses can leverage existing solutions or services. This can lead to higher profit margins and cost savings.

White-label partnerships allow businesses to rapidly enter new markets or offer additional products and services without the time and expense of in-house development.

White-label partnerships enable companies to concentrate on their core strengths and expertise while outsourcing non-core functions to specialists.
What makes Mavlers' White label agency services the preferred choice
With our white label services, we promise a seamless and efficient solution that lets you focus on your core business. With our expertise, you can quickly expand your offerings, reduce development costs, and deliver top-notch services under your own brand, all while ensuring client satisfaction and growth.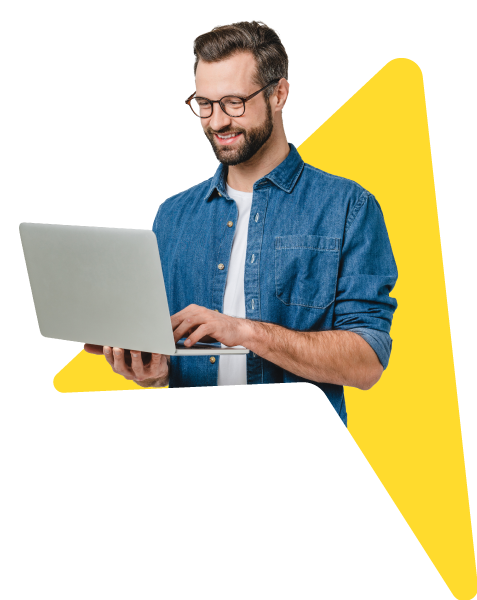 High-quality services
We work in accordance with utterly uncompromising quality standards, to ensure that you get nothing less than the best from us.
Expandable operations
Our resource pool is equipped sufficiently to help you scale up your operations without breaking a sweat; accommodate a growing customer base with a smile on your face!
Strict NDA
Our commitment to data security is unwavering. To reinforce the same, we draw up watertight NDAs while entering into business with you.
Quick turnaround time
On the shoulders of our efficient processes, we are able to fulfill your requirements well within the mutually agreed upon deadline.
Single point of contact
To facilitate a hassle-free collaboration we assign a single point of contact who attends to all your queries and looks into resolving them promptly.
Global client base
Over the years, we have had the good fortune of serving clients across diverse nooks and corners of the world, amassing invaluable exposure in the process.
Processes tailored for agencies
Our processes are carefully calibrated to align well with your modus operandi, irrespective of whether you're an established entity or a small/mid-sized enterprise.
How we operate as a White Label Agency
Initial consultation
At the outset, we get on a comprehensive discovery call to gain a deep understanding of your unique goals and objectives.
Onboarding and agreement
After carefully analysing your requirements, we draw up a detailed agreement where the scope of work is meticulously delineated for the clarity of both parties.
Project planning and setup
After tabling the onboarding, next we concern ourselves with charting out a detailed blueprint for accomplishing the objective in question.
Regular communication and reporting
After the commencement of the project, we take it upon ourselves to constantly keep you in the loop through regular and transparent communication and meticulous reporting.
Optimization and feedback loop
Apart from continuously optimizing our employed processes, we routinely seek out your feedback as well at every critical juncture of the project.
Scaling and expanding
Should at any point of the project you encounter a necessity to scale up and expand existing operations, we will be able to accommodate such an event with utmost comfort.
Tell us about your requirement
We'll get back to you within a few hours!